Carine De Mesmaeker is not your typical 60-year-old. While many people of this age are starting to retire, she has spent her life as a trailblazer and has no plans to slow down anytime soon.

She grew up near Brussels and came out as lesbian in the '80s, where the bar scene was the main way to meet other queer women. She became a DJ, and for decades played shows at bars all across Brussels, and she even opened her own gay bar for women.

De Mesmaeker eventually closed her bar as she she began noticing a trend across all of society, including gay culture: people weren't going out to the bars as often, but events and festivals were becoming bigger and more popular.

After noticing that large events for gay women were popping up around Europe but weren't in Belgium, she decided to make one happen. So De Mesmaeker founded Velvet Sixty Nine, one of European's biggest women-only parties, that takes place every two months in Brussels. About 1,000 women show up to each event, but she wanted to go bigger and offer a festival in Europe for gay women similar to those in the U.S. like Dinah Shore.

Several years ago, she began searching for locations and landed on Ibiza: a gorgeous island off the coast of Spain known for its party culture. While it's gay-friendly, there had never been an event there for gay women. De Mesmaeker launched her event, called Velvet Ibiza, almost five years ago. It's been hugely successful and brings in people from all over the world, and it's inclusive of all LGBTQ+ women. It's an all-inclusive, five-day, five-night event at a resort, with tons of activities including pool parties, sports tournaments, and of course, plenty of dance parties with top DJs.

By day, De Mesmaeker currently works for the Flemish Tourism Board. In her spare time, she's busy working on planning the fifth Velvet Ibiza, taking place this year from May 7-12. This is De Mesmaeker's story of coming out as gay in the early '80s and devoting her life to creating spaces and events for LGBTQ women.

Profiles in Pride: What did coming out as lesbian look like for you?
Carine De Mesmaeker: I was around 19 or 20 years old, and I started realizing I wasn't happy in hetero relationships and that there was something wrong. This was the early '80s, and at that time it was very hard. I lived in a very small village near a city, so it was very hard to find information, and there was no Internet.

I did it through the feminist bookstores; there I could find some info about what it is to be a lesbian, but it wasn't that easy at that time. When you look at what's happening today, it's so much easier. There's so much information out there.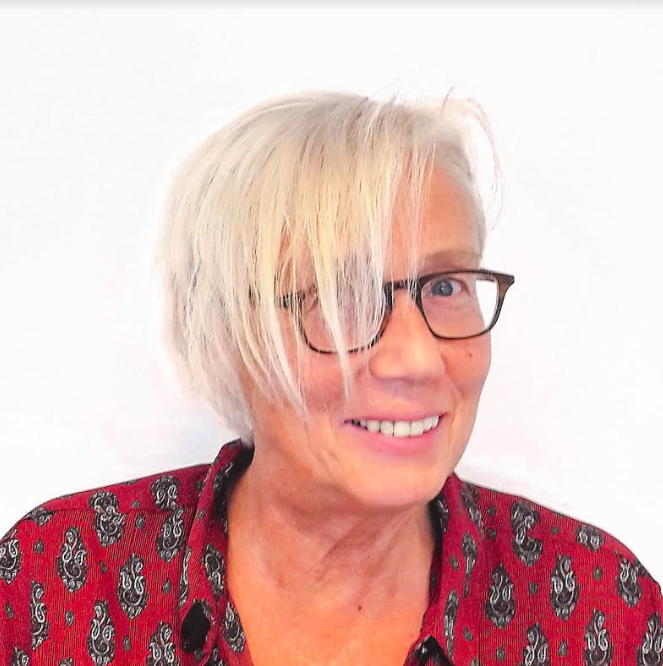 PIP: Did you feel that you needed to remain in the closet, or did you come out publicly in the '80s?
CDM: I came out very quickly to my parents and at my workplace, but it depended on circumstances and changed over the years. In the beginning I was working for a record company, so there I could be openly gay. But then after that, I worked in a car factory for a while, which was very traditional, and there I didn't mention it at all. So depending on my work environment, I was open or I wasn't.

PIP: When did you start getting involved in planning events for the gay community?
CDM: When I was in my early twenties. In the beginning of my lesbian career, I started as a DJ in one of the clubs in Brussels, and over the years I think I played in mostly every club that existed between '80s and 2000s.

In 1999 I started my own lesbian club in Brussels. It was open during the week as a normal lesbian bar, and on Friday and Saturday nights we turned this bar into a club. There was a second part of this bar that we could expand on the weekends. I closed it in 2004, so I had it for about five years. This was the last lesbian bar open in Brussels. There haven't been any since then.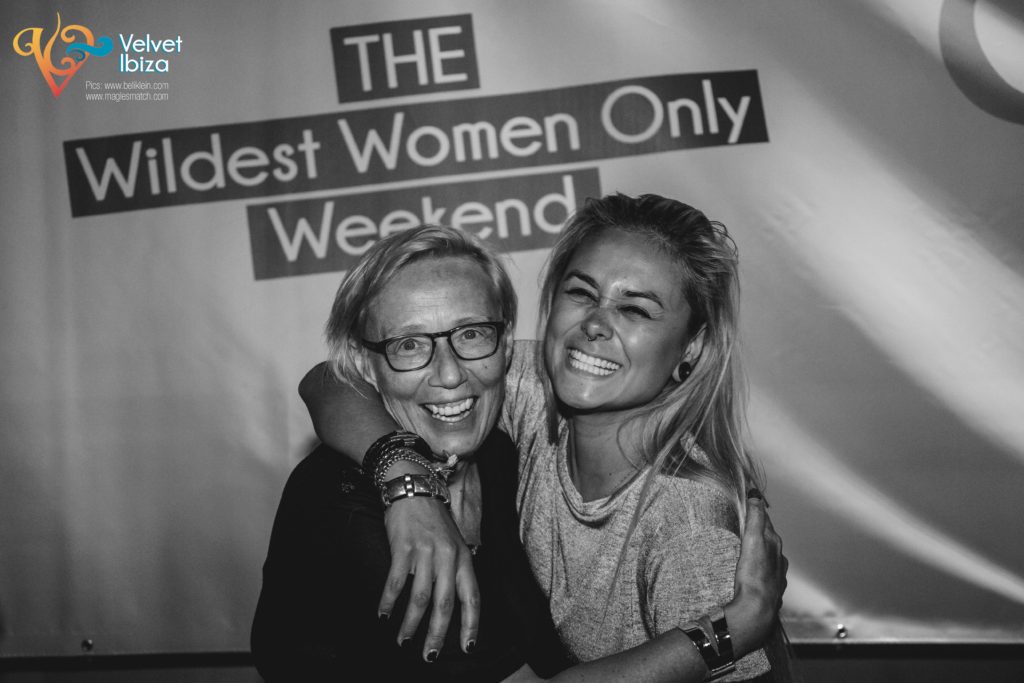 PIP: Why do you think so many lesbian bars have been closing around the world?
CDM: I don't think we have to see it that narrow. I think when you compare to hetero bars, there are a lot disappearing also, so I think it's a normal evolution that's going on everywhere. There has been a lot of change going on in society.

In my early years and in the '80s, and the girls before me in the '60s and '70s, we had to go to a lesbian bar to make contact. There was no other way. Nowadays, you don't have that need anymore. At the same time, when you look at the clubs in general, almost every big discoteque and club in Belgium has disappeared.

Instead, there's an evolution toward bigger festivals. That's exactly what you're seeing in the lesbian scene, that the small events and bars are disappearing and instead we get a lot of bigger festivals. In America you have a lot compared to Europe. You not only have Dinah Shore, but you have Girls in Wonderland and lots of other events like that. I'm sure there will always be places where lesbians go to, because when you ask them, everyone wants to have a bar and everyone wants to have events to go to, but on a daily basis I don't think it's going to work.

PIP: Yes, there's the stereotype that gay women don't go out too often, especially once two women pair up.
CDM: Exactly, especially when you compare this to gay men, who go out all the time. I don't know if it's different in the genes or what, but we as women don't have the need to go out once a week.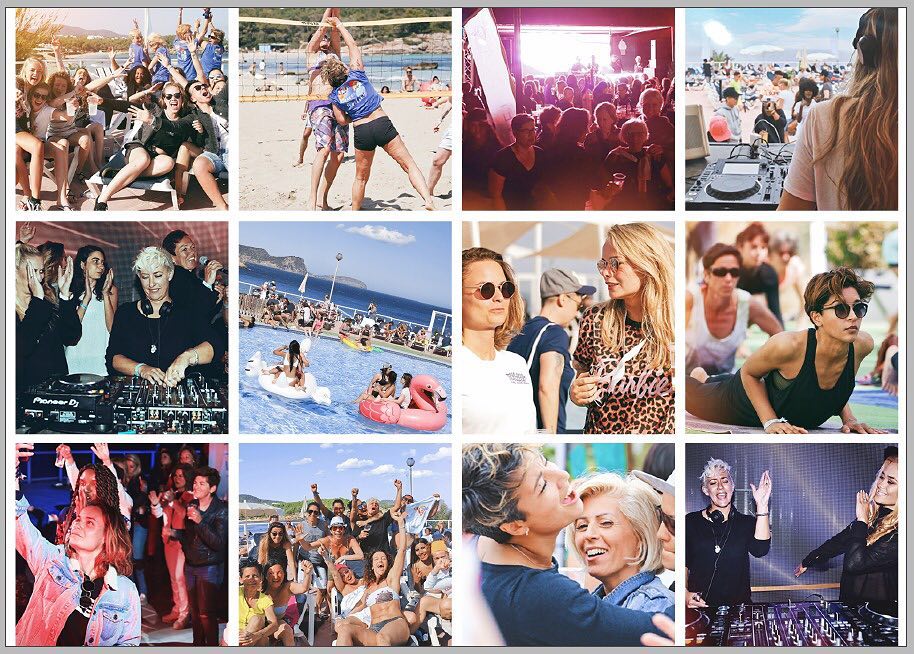 PIP: So what have you been doing with your career since you closed the bar?
CDM: For five or six years I didn't do much with my lesbian career, but I started noticing in Belgium there was a bigger bar. In Brussels, nothing was happening for gay women since I closed the bar, but in other cities, there were bigger events. So in 2010 I launched a very big party called Velvet Sixty Nine.

I wanted to offer lesbians a bigger place with a sound and light system that equals that in any hetero club. I wanted to bring the lesbian scene to the same level. Up until then it wasn't always the case, especially in the early years in Brussels, where the lesbian bars were very small and dark.

The Velvet Sixty Nine party is every two months in Brussels, and we have about 1,000 women. I get a lot of nationalities because Brussels is the center of the European Union, so there are a lot of expats from other countries around Europe who live in Brussels. So it's quite a mixture of all ages too, and all cultures, and all nationalities.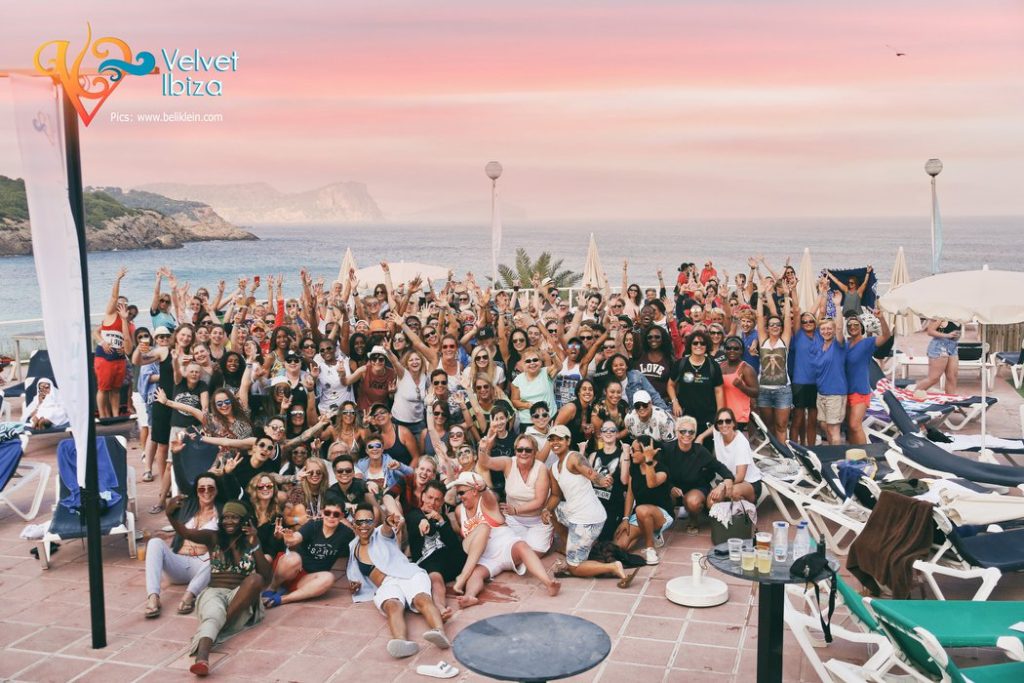 PIP: When did you start Velvet Ibiza, and why?
CDM: Through Velvet Sixty Nine I started to make contacts with colleagues in Amsterdam and Paris and started to travel around, and then I got this idea very quickly of offering something bigger, like a festival, but in the sun. I wanted to do in Europe something like what you have in America.

I was looking around for one to two years, and then I got this idea of doing this on Ibiza, because it's a very special island. It's known as the party island, and when I started investigating I was very surprised to hear that, while it's very gay friendly, there had never been a party for gay women. So Velvet Ibiza started in 2015 and it was the first ever lesbian event on the island.

There was a gay club, and there were gay events, but never had there been something for women. That's something I regret when I look back now; there's always been a lot for gay men, but not for women. It's like we are behind on everything, so I want to put lesbians in front. I want to offer them the same activities and same kind of festivals you have for gay men.

PIP: Does Velvet Ibiza attract an international audience?
CDM: Yes. I thought when I started it that I'd have a lot of Belgian people coming since the party started with Velvet Sixty Nine in Belgium, but to my great surprise there were a lot of people who were from Germany, from the UK, from the Netherlands, and a lot of Americans. I don't know why, but there are a lot of Americans coming, from New York and LA and everywhere in between. I also get some Americans in the military who are stationed in Germany and across Europe.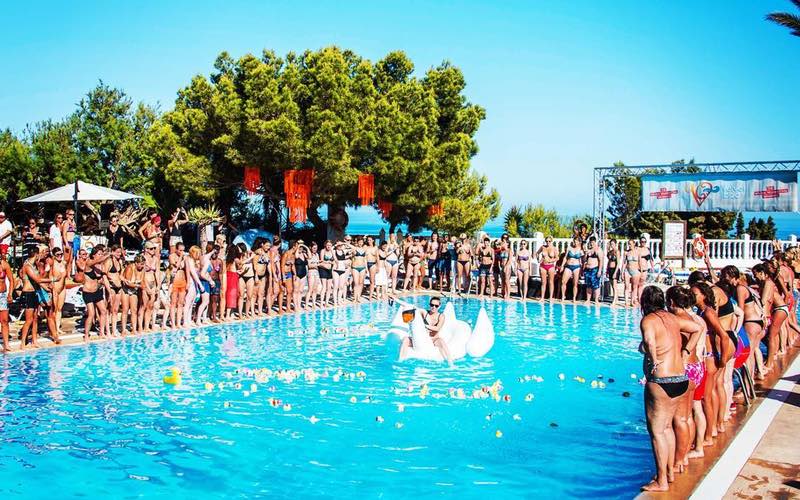 PIP: How is it different from other LGBTQ women's events like Dinah Shore?
CDM: The big difference is my event is all-inclusive. That means everything happens in one hotel, and when you pay for the package you have everything — you have your five nights in the hotel, all your food, al your drinks, and all the parties, so you know what your budget is. It's also all-inclusive for drinks until 11 at night.

We try to do different types of activities. We have pool parties that start around 2 pm. Sometimes we'll put on lounge music. If anyone wants to stay around the pool, there's activities around the pool. The hotel is big, with a lot of sport activities on-site. We do beach volleyball tournaments, mini football, water polo, and we'll have a golf course.

We offer three excursions that cost extra. We have the possibility to go to Old Ibiza Town. There's an excursion with a two-hour walk and there will be one on bikes. So if you want, you can just lay at the pool, or you can go on an excursion or you can hire a car and tour around the island.
Interested in attending Velvet Ibiza? Check out this promo video to get a taste for what it's like.