Jason Marsden realized he was gay in his early teens, but his home state of Wyoming didn't seem like a welcoming place to come out. He slowly began coming out to those close to him in his early twenties, but it was the '90s, and Wyoming had very few resources for gay people.

Only close family and friends knew about his sexuality, and when he became a local newspaper reporter, he only came out to a few colleagues who needed to know. Because there were no gay bars or community organizations, Marsden and other local LGBTQ people who found each other would gather at each other's houses.

At one party in 1996 or 1997, Marsden befriended Matthew Shepard, a younger gay man who was taking a break from college. They discovered a mutual interest in politics and stayed in touch. Later, Shepard attended school at the University of Wyoming in Laramie, and when Marsden was in town for work, he and Shepard would get together and talk politics.

Then, on October 7, 1998, 21-year-old Shepard was brutally beaten by two men and tied to a fence just outside Laramie in what was a suspected hate crime. He was left for dead, and while he survived the initial attack, he succumbed to his injuries and died in a hospital several days later. His murder garnered massive national attention and became one of the most highly publicized crimes, even leading to films and a play about it.

Shepard's death profoundly shook Marsden, who realized it was more important than ever to be visible. He decided to write a newspaper column to both eulogize Shepard and publicly come out as gay, which unexpectedly opened many doors for him.

After Shepard's death, Marsden moved away to Washington, D.C., and after a few more years in journalism, he pursued his dream of working in the environmental nonprofit world. Meanwhile, Shepard's parents, Judy and Dennis, started The Matthew Shepard Foundation in honor of their son, and Marsden became increasingly involved with it over time. Then, 10 years ago, they asked him to join and lead the organization as executive director.

The nonprofit started off as a resource for LGBTQ youth and their parents, encouraging acceptance and support. It also helped get the first federal hate crime legislation passed, and its work now centers around training police forces across the country on how to better prevent and handle bias-motivated crimes. Though a small but persistent minority quarrel over whether Shepard's death was actually a hate crime, it's undeniable that his death resulted in an important national conversation and critical legal changes on hate crimes.

This is Marsden's story of befriending Matthew Shepard, grappling with his death, becoming visible as a gay man, and working to eradicate hate crimes in America.

Profiles in Pride: What was your journey to realizing you were gay and coming out?
Jason Marsden: When I was 14, I started to feel same-sex attraction, and I was very both confused about it and excited in a strange way. I kept that to myself for a long time; I didn't really have any sexual encounters until I was in college.

I came out to my roommates when I was 20, and I came out to my family when I was 21, and then I came out to close friends and immediate family for about the next five years or so. I came out to some of my coworkers at the Casper Star Tribune in the late '90s when I had to cover the local Freemen militia weirdos. I was interviewing one of them and he was going off about the death penalty for homosexuals, and I came back to the newsroom and realized I needed someone in the editorial leadership to know I'm gay. I thought somebody ought to know they sent me to cover something like that and I couldn't be a completely objective person.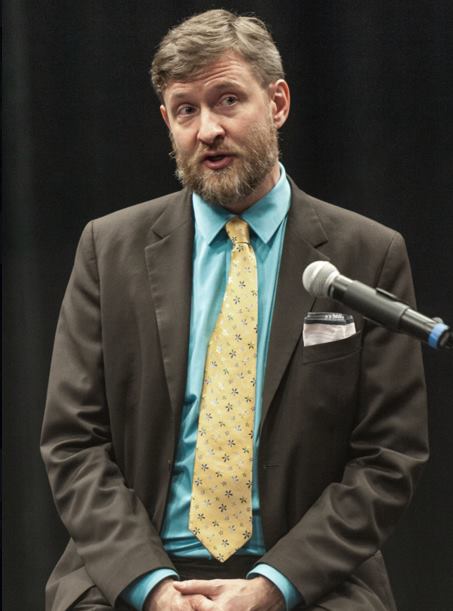 PIP: How did your family handle it; was it a good coming out story?
JM: It was; it ended up turning south later on, but that went fine. I came out to my mom at 5:30 a.m. when she was dropping me off at the airport after a trip home for Christmas my senior year, and I was just tired and over it.

I said, "Hey, I have a boyfriend back at school and he's not my first one and he's not gonna be my last one, and it's probably time that you know that." She said, "I thought you might tell me this year," which I thought was hilarious and belittling all at once. My sister was cool, but I didn't come out to my grandparents, aunts, uncles, and people in other parts of the newspaper operation until Matt Shepard was killed. After that, I thought gay people in Wyoming really needed to identity themselves and demonstrate that we in fact existed.

I wrote an opinion column eulogizing Matt and coming out in the process. That ran in the paper the day after the news broke of Matt's death. It appeared on the editorial page next to the column by our editor-in-chief and a cut-this-out-and-put-it-in-your-window graphic that we encouraged people to display in solidarity with the community.

PIP: How did you know Matthew Shepard?
JM: So Wyoming being Wyoming, and 1990s Wyoming in particular, was a pretty lonesome place for gay people. No gay bar, no community center, no gay/straight alliances, and the statewide organization was a post office box and some volunteers. There was a small LGBT group at the university, but beyond that, no organized public gay community. Nothing like that existed, so we used to get together at one another's houses and have little parties basically.

One night I went to this birthday party. I wish I had known it would be important, because I still don't really remember when it was, but I think it was the winter of '96 or '97. I walked into this party and I noticed this blonde kid with braces standing in the kitchen and looking at me when I walked in the door. He came in and said, "You're Jason Marsden from the Casper Star Tribune, aren't you?" He wanted to know why there wasn't anything in the paper about what was going on in Afghanistan.

I said, "I'm sorry, what is going on in Afghanistan?" He told me it was a country that was once reasonably Western-facing, where women could work and girls could go to school alongside boys. And now it had become a religious dictatorship where women couldn't leave their homes without a male escort, girls couldn't go to school anymore, and they were horsewhipping people in the soccer stadium as their system of justice. He said he thought people should really know about it.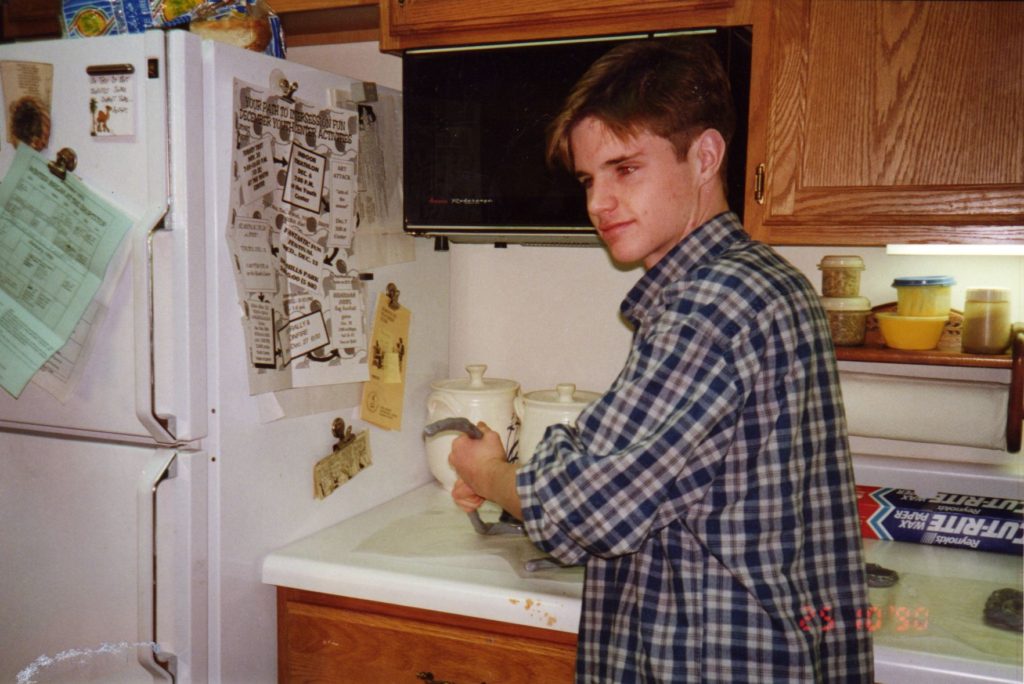 I said I'd tell the wire editor, and next time something moves on the wire about Afghanistan, I'll see if we can put it in the Sunday paper. We got to talking, and it was really quite an extraordinary conversation with someone who at the time was probably 19 or 20 and in Casper, Wyoming, at someone's birthday party.

As time went by, I'd see him around. He did a year of college in North Carolina and he really hated it there and decided he didn't want to continue. He took a year off and was living in Denver but was coming up to Wyoming a fair amount to see friends. So I'd run into him at these kinds of things, and he'd always want to talk about politics. Nobody in the gay community in Casper wanted to talk about politics with me, so we got to be friendly on that basis.

He went back to school [at the University of Wyoming], and the last time I saw him I was in Laramie in September of 1998 covering what I think was a meeting of the Wyoming Game and Fish Commission. I traveled thousands of miles a year all over Wyoming going to these government meetings to report on them. It was like, "Oh wait, Matt's here!" I was able to have dinner with him, and we had a few drinks and I hung out with a couple of his other friends. He wanted to talk at length about the Kenneth Starr and Monica Lewinsky political crisis.

At this point I was 26 years old, and all my friends had been through University of Wyoming, graduated and moved on. For years I'd been able to go down to Laramie and spend a weekend and go out with friends. Those people were all gone, so Laramie got to be kind of a boring place, just like everywhere else in Wyoming that I'd go for work. But I thought, "Now I actually have someone I can visit when I have to go down here for these stupid hearings." That was the last time I ever saw him.
PIP: How much time passed between you saw him last and you heard about the news?
JM: Only about three weeks.

PIP: How did you find out about what happened to Matt?
JM: I was in the newsroom, and we constantly got faxes; about every hour or so, someone would go sift through them and figure out whose desk they were supposed to land on. I noticed there was some hubbub around the fax machine, and somebody went to David's office — our executive editor — and he came out and was talking to the state editor. I was dimly aware there was something going on, which isn't uncommon in a newsroom.

But our state editor tapped me on the shoulder and asked if I could join him and David in the conference room. I thought, "Oh shit, what's going on?" Usually that's because the governor said you grossly misquoted him and wanted to kick your ass! I went in there unsure what this was all about, and they looked ashen.

They closed the door and said, "We got a fax a little while ago from the Albany County sheriff's office about a brutal assault. Kerry [Drake, one of our reporters in Cheyenne] went over to Laramie to do the spot news coverage, and he talked to some friends of the victim, and they said he was a friend of yours. Do you know a Matthew Shepard?"

I said, "Yes, what happened to Matt?" At that point they had a press release from the Albany County Sheriff's Office, and the sherriff were pursuing the line of investigation that it might have been an anti-gay hate crime. I thought, Jesus Christ, you just don't expect anything like that at all, much less to one of your personal friends. They said, "Obviously it's a personal connection, so we don't expect you to participate in the coverage, but if you want some time or want to go home or you need to call some people, feel free do whatever you need to do this afternoon." At that point, I was living in an apartment where I had no internet or cable TV. If I wanted to follow what was going on, the newsroom was the obvious place for me to be.

So I went into the professional mode, thinking, "Who are five people who knew Matt who our reporters should be in touch with? Who are the leading 'spokesgays' these days? Who do we need to get comment from? How do you spell Shepard?"

We had one guy from sports thrown onto the story who filed some copy and said something like, "Shepard, a gay." I said, "OK, so you wouldn't actually say that. You'd say he's a gay person or a gay student. Just like you wouldn't call someone 'a black.'" Nobody knew that!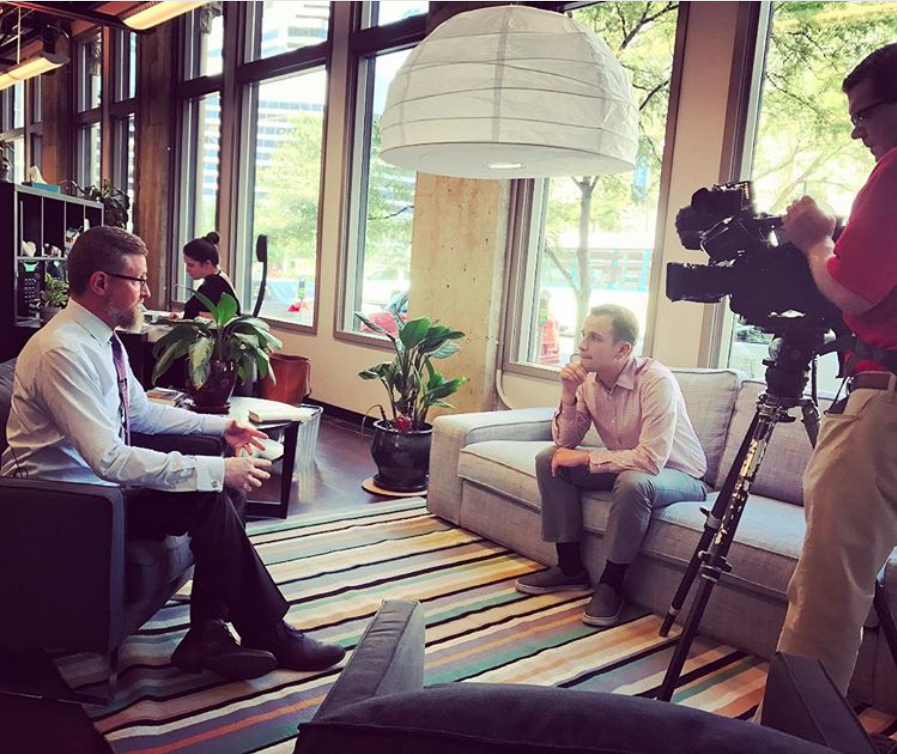 I was doing copy-editing and giving people's phone numbers to the reporters and so on, and I ended up being there until late that night. I went home, and I was like, fuck, this is horrible. Who did this? Are other gay people at risk? Is this a serial killer? Now what? Everybody who's gay in Wyoming is going to be panicking.

I finally went through all of the denial and bargaining and all those stages of how you think about a crisis, and Matt was in intensive care, so there was this whole vigil element to the story. What's his condition, was he improving, what's his likelihood of recovery, what kind of shape is he in. It was like five days of that, increasingly covered in the media. We had the BBC and The New York Times and others who wanted to use our darkroom or our T1 connection or work out of the newsroom. The same thing was going on down in Laramie at their paper, The Boomerang. It was just wartime. Everyone to battle stations.

It really wasn't until the fourth day or so when his condition was obviously not going to improve and it started turning into a death watch when I started to really feel exposed and afraid and angry and all those things. They had this 800 number set up where you could call and hear a recording they updated twice a day with his condition. I'd been calling that thing like five times a day.
I remember calling it from a pay phone in the back of the bar on a Sunday night when I was out having some beers with some of the newsroom team, and it said there was no change in his condition.
I remember thinking, "Well, it's been several days now and he's still hanging on, maybe he's going to make it." Then I got up and went to work on Monday morning and found out he'd died overnight.

I was really pissed off and angry at the heteronormative world of Casper, Wyoming. I was really irritated by all of the news coverage portraying it as something out of "Gunsmoke," like backward 19th-century frontier country. I honestly felt like people around the world didn't know that we lived indoors and drove cars and ate hot food. But people were saying things like, "out in the wilds of Wyoming." Shut up already!

So I just sat down to write a column. I thought, "If I do this, I'll have to live with this for a really long time, so I better do a good job with it." I channeled as much mercy, faith, hope, and decency as I could manage and tried to write something nice about Matt the person, and not the symbol. I thought it was completely disingenuous if I didn't acknowledge that I'm also a member of the gay community.

PIP: How was your column received?
JM: It was received very well. I've joked since then that if you do something principled in your life, you'll never live it down. Because immediately, NBC Nightly News wanted to interview me, The Center in New York wanted me to come out and sit on a panel about covering hate crimes in media, the National Lesbian and Gay Journalist Association recruited me to join and be part of their small market task force, and Winthrop University in South Carolina had me come out and speak to the journalism students.

The Annenberg Center had me on a panel, the American Society of News Editors flew me out to San Francisco to have me on a panel with Leroy Aarons, who's the founder of gay journalism. So it just turned into a whole thing I had never been exposed to.

I'm an environmentalist; I came to nonprofit life through environmental advocacy work. I'd never been exposed to the LGBT movement at all other than watching the Defense of Marriage Act nonsense and the gays in the military and all the other issues that were in play in those days. It just took me to a different place altogether in my career.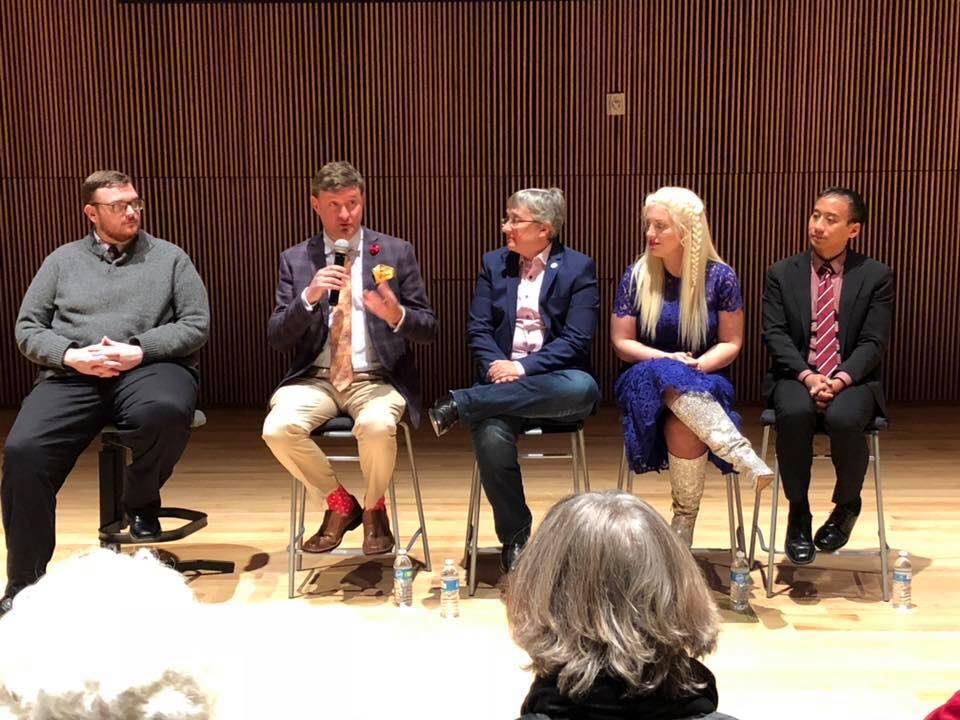 PIP: When did you leave the newsroom in Wyoming and start doing nonprofit work?
JM: Over that winter after Matt was killed, I profoundly wanted the hell out of Wyoming. Our D.C. bureau chief was moving on to go take a job at the Department of Interior, so I lobbied for them to promote me to be the D.C. bureau chief, which they did. I left for D.C. in April of '99 and spent two-and-a-half years doing that and beginning to feel out what type of work I could do in environmental advocacy.

I was looking at opportunities in D.C. and seeing what was the right fit. Then I was recruited by a bunch of sportsmen and conservationists in Wyoming to come back home to found a chapter of the League of Conservation Voters at the state level for Wyoming. I left days after 9/11; I drove my worldly possessions back to Wyoming and became a lobbyist for a wildlife conservation.

PIP: How did you get involved with the Matthew Shepard Foundation?
JM: I volunteered very early on. After I wrote that column, one of the crazy things that happened was Judy Shepard showed up at the newsroom and asked to see me! She thanked me for the column and I kept in touch. Within the early days, I found out they were receiving bags of mail, and they were all going to the basement conference room at a law firm downtown. Volunteers were coming in to open them, sort them into categories, and put them in big Rubbermaid tubs. I was one of the volunteers who did that over those months and tried to sort out which ones were extraordinary to make sure that she and Dennis saw them.

When I was on some of those panels, Judy was also on one of them. Then OUT magazine asked me to profile her for the Out 100, so we started talking more and I started going to their events. I volunteered at an increasing capacity over several years, but it wasn't until summer of 2009 that she actually asked me to come on board the staff and be the executive director. That was about 10 years ago now.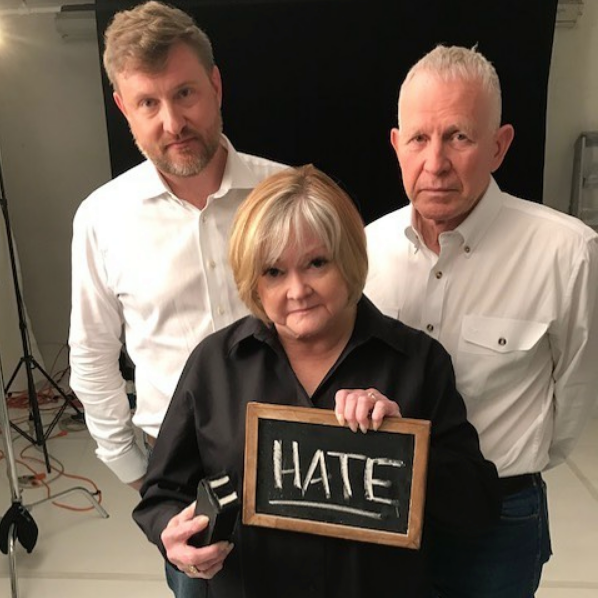 PIP: For those who don't know, what type of work does the Matthew Shepard Foundation do?
JM: Whatever we can find! Kidding. The most important work we're doing is to offer training to police and prosecutors on the subject of hate crimes across all categories: race, religious, sexual orientation, etc. Something like two-thirds of states do not have a training standard for bias-motivated crime as part of their officer certification or cadet programs, so we offer those trainings free of charge to departments around the country.

We try to identify places where there's a particular need, or where there's anomalously low reporting that suggests policing practices aren't up to current standards. We did about 10 of those last year, and we're trying to see if we can squeeze in more. We would need to grow the team; we've been relying on a lot of attorneys do pro bono work and trying to build a core group of trainers.
That's where I think we have the chance, even as an organization as small as we are, to make a difference in that way. We were able to recruit the former FBI civil rights unit chief who retired to come work for us and head up our programming. She's an experienced trainer and one of the handful of experts on hate crime.

PIP: How does this police training go on to make an impact in communities?
JM: In a variety of ways. Some of it comes from identifying officers who can go on to become LGBTQ liasion officers. A surprising number of even large departments don't yet have liaison programs, so we try to identify people who could push for that in their department and receive that credential.

It also helps bring officers and members of the various affected minority communities closer. These trainings usually bring in fellow nonprofit organizations engaged in minority civil rights work so they can build one-on-one relationships with key investigators. Some departments have gone on to create special units that have additional training who are the first to respond to a potential bias-motivated incident, investigate it at the appropriate level, and try to get police personally interested. Here in Denver both the police and the DA's office have now done so.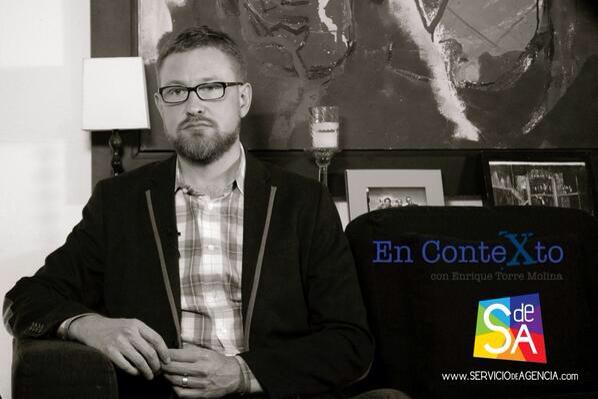 I think where the rubber really hits in the road in that work is when an officer, usually a major crimes detective, is aware of these types of crimes, how they affect the community and not just the victim. They approach these investigations with a greater sensitivity, a better insight, and are more attuned to the signs of a hate crime, overkill violence, hate speech, and the typical profile of an offender. Hopefully these cases get better investigated as a result, better judicial outcomes occur, and the victims or survivors and/or their loved ones feel more certain that a just outcome came about.

And in the community, it means it gets reported, the news media covers it in a sensitive way, and community members know that it happened so they can take any necessary precautions for their own safety. They feel a little less like the cops will blow them off if God forbid they should become a victim of something like this, and have the confidence to report it.

PIP: Having known Matthew and being a gay man yourself, how is this work meaningful to you personally?
JM: It's a tremendous grace note in my life that I'm able to do meaningful work that reflects the feeling of powerlessness that I experienced when all of this happened. To feel like there are people out there who are not going to go through that as a result of the work Matt's parents did in building this organization that I've been fortunate to be a part of.

I have a profound sense of justice, my husband likes to say, which is a polite way of saying I'm kind of a busybody. I've spent most of my life involved in the nexus between public policy and progressive causes.
It means a lot to me, that there are as many people out there as there are who want to change the culture of hatred and discrimination that produces these events.
Nothing could have made that clearer to me than the last three or four years of our public life in this country. The hateful, divisive politics we're experiencing now are definitely giving some people permission to go out and do and say awful things and misbehave. They need to know that they're not allowed to do that — that a community of millions of people is against them and we will stop them.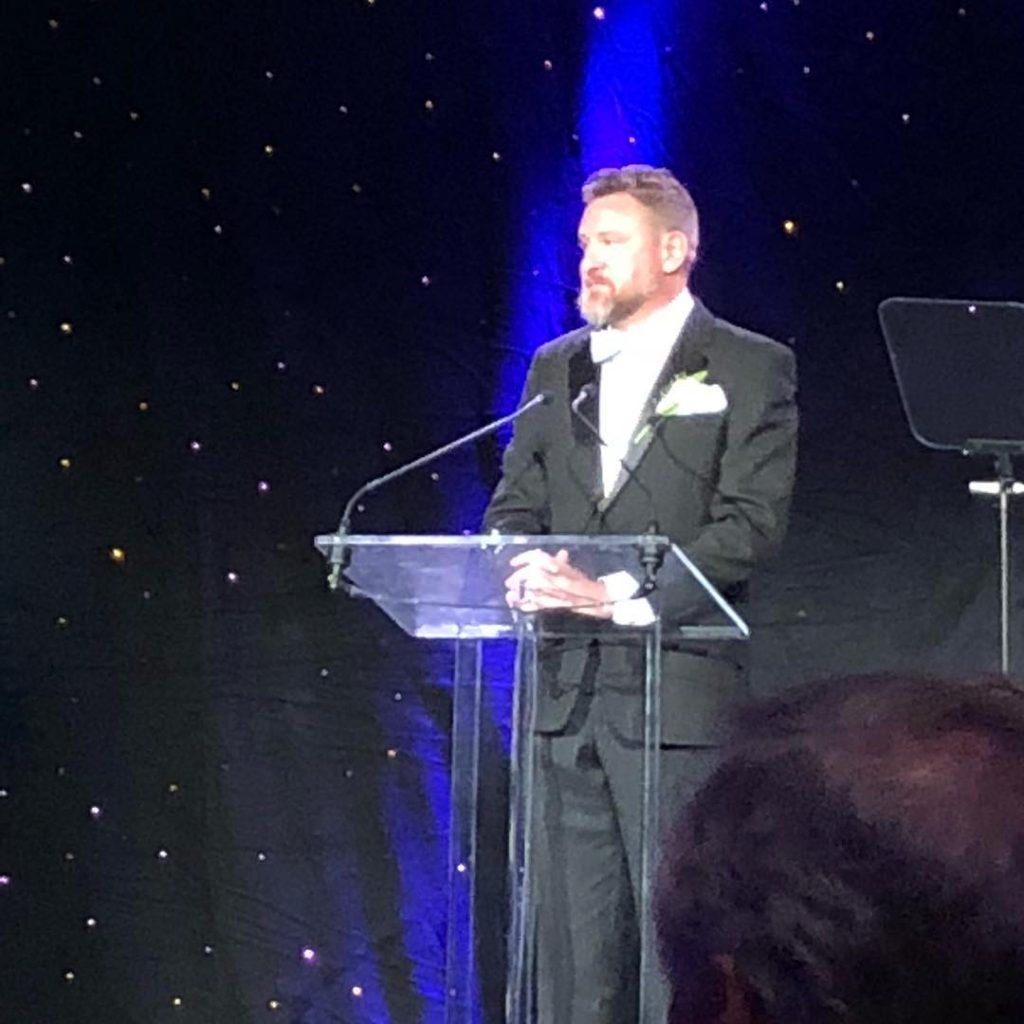 PIP: Before we go, is there anything else you'd like to share?
JM: I would urge anyone who has ever been the victim of a bias-motivated incident of any sort, large or small, to tell someone. To talk about it. To better inform everyone in their lives that this kind of thing exists. There's still a shocking amount of ignorance around it.

There are about 20 hate crimes that get reported every day in this country. Our media and public discourse may or may not pick one of them to talk about at any given time, so we really need people to speak up, and we need to create a culture around reporting and transparency about these kinds of things.

The problems that get talked about tend to get solved. I think Matt's murder was one of the very first hate crimes that received sustained national attention, and as a result, laws changed and people changed. But people still don't understand how big the problem is, and we need to talk about it more.