Sam Dumas knew he was gay as a young boy, and while he didn't have an issue with his sexuality, his schoolmates did. He was bullied in middle school, and he kept to himself in high school. Once he arrived at college, he finally felt free to begin living openly and authentically.
In his twenties, Dumas worked in New York City for the massive publisher Conde Nast. He worked in cultivating experiences and events for W and Vanity Fair.
After several years, the founder and CEO of dating app Bumble approached Dumas. She had invested in Chappy, a gay dating app that started in the UK, and wanted to make it Bumble's gay dating app the US. Chappy launched in 2017, and not long after, she approached Dumas and asked him to join the team and help it stand out from the typical gay dating apps. Dumas jumped at the challenge and became Head of Brand at Chappy in early 2018. 
Dumas believes that stereotyping in the gay community is damaging, and that many of the popular gay dating apps further perpetuate these harmful stereotypes. Chappy prides itself on being inclusive and respectful, and it works to avoid focusing on people as objects. Users can indicate whether they're looking for something casual or committed, and there's even a new feature in the app that helps you find friends in the community. 
Dumas, now 29, still lives in New York City and is working hard to grow Chappy and set it apart from other gay dating apps. Read on to learn about his experience coming out as gay and why he's passionate about working on a gay dating app that focuses on inclusivity and avoiding stereotypes.
Profiles in Pride: What was your journey to realizing you were gay and coming out? Were there any challenges you faced along the way?
Sam Dumas: The realization that I was gay and my own self acceptance was not the difficult part. It was the culture around me, the largely heteronormative society I grew up in, that brought along the challenges.
When I was a kid, I didn't really think much about my gayness. And when I did, it was random and brief. The thought would pop up spontaneously and usually with little significance, which I think, in hindsight, was because I was too young to apply any real logic or understanding to those situations.
It wasn't until middle school, when the bullying began, that I was met with the challenge of having to face what this meant, whether I was ready or not. I didn't think anything was wrong with me, but middle school was the first acknowledgement that others did and that I would need to navigate through it. So, like so many other kids in my position, I walked through — albeit quietly and to myself all through high school — waiting for the time when I could "reintroduce" myself to an entirely new group of people.
My first semester at college marked the end of my hiding and the start of my ownership and public acknowledgement of this piece of my identity. Over the course of that first year, I was in the process of understanding how to navigate this new territory and find confidence in saying the words, "I'm gay."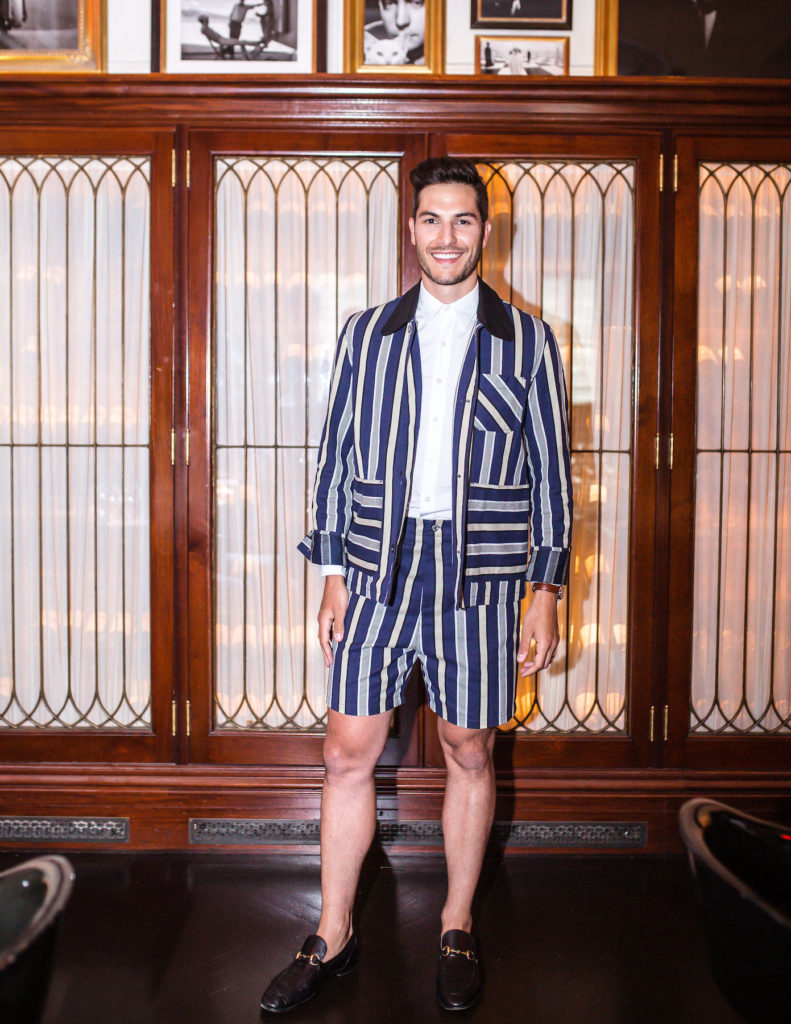 PIP: How did your career lead you from the world of magazines to a gay dating app?
SD: I was approached by Bumble's founder and CEO Whitney Wolfe Herd, just as I was coming up on four years at Vanity Fair. I was ready to take on a new role and, though I didn't know where exactly, I knew I wanted something that felt inherently more purposeful. 
Whitney and I spoke about a tech startup called Chappy. Similar to its sister app, Bumble, Chappy is a mission-based social connection app that is dedicated to providing its users a safe, judgement-free space for meaningful connections. For me, it was a no-brainer. This was an opportunity that seemed tailor-made for my life and my desire to build a purposeful brand for a community that I belonged to.
PIP: What made you want to join Chappy? Why did you see a need for it in the gay world?
SD: Since Chappy launched in 2017, we've been on a mission to provide a better dating experience for our community. What predominately existed at that time — and still does today, unfortunately — were online interactions full of discrimination, prejudice, and lack of respect and inclusivity.
Harmful stereotypes were consistently reinforced through shaming, harassment, and blatant discrimination, and it was time for that to change. Gay men deserve a safer, more respectful way to expand their social circles, while feeling empowered to be themselves.
In June of this year, we added our friend finding feature to the existing dating platform. There are unique pressures associated with romantic connections, and for many young gay men it's important to find a sense of community and belonging with less pressure. By adding a friend-finding capability, we have created the opportunity to make positive change in all aspects of a gay man's life.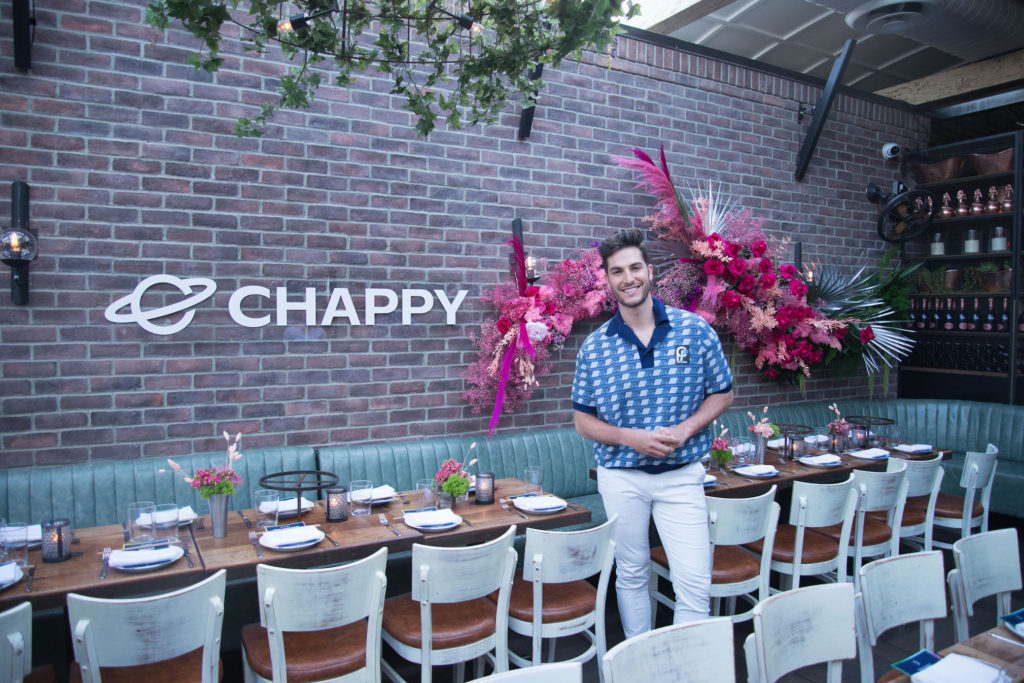 PIP: From your perspective, why is stereotyping is harmful to the gay community?
SD: Stereotyping, in any context or community, is damaging because it generalizes and waters down the very uniqueness that we should be celebrating. The pathway towards accepting who you are, not who you are told to be, can often be threatened by harmful stereotypes and reinforced cultural norms that have been used as negative labelling aimed at separating people and/or groups.
PIP: How does Chappy differ from Grindr and Tinder? Why would someone use Chappy versus those established gay dating apps?
SD: Chappy has always stood out from other apps because we have a keen focus on providing gay men an online space where access, control, and choice, along with kindness, respect, and safety, override the negativity so often found on other platforms.
Unlike other gay dating apps, we want to send the message to our users that they are more than a label, so we specifically designed features that challenge the status quo of online gay dating. This has been a part of our core foundation and principles since day one.
At Chappy, we care about the community and we want our users to enjoy our app without feeling alienated or threatened. Many other gay dating apps continue to reactively respond to change. At Chappy, we are always proactively anticipating the needs of our community.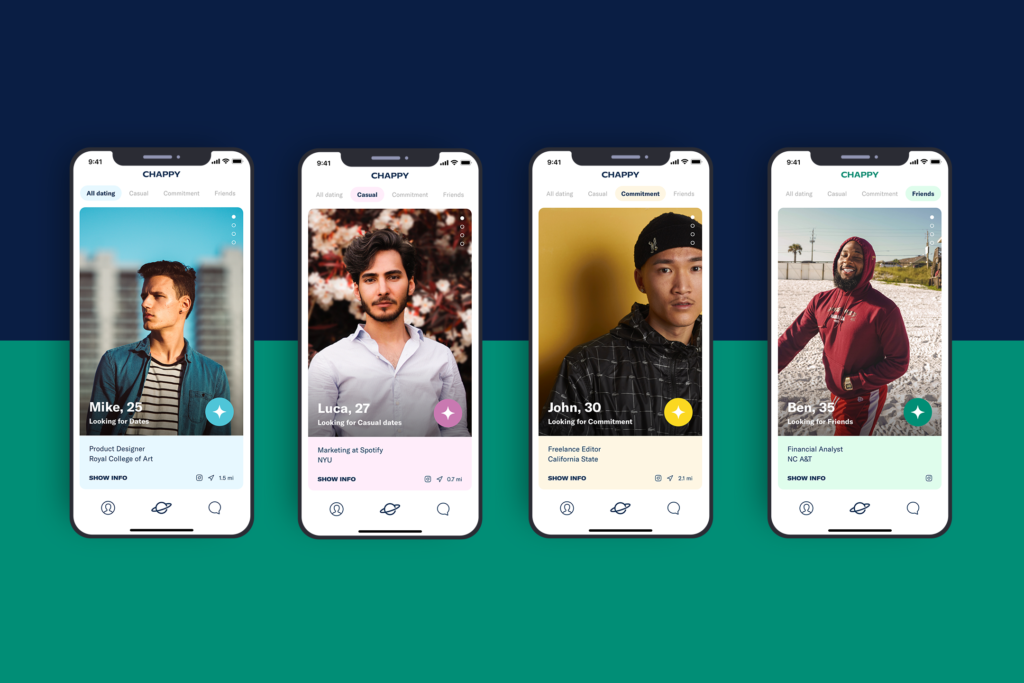 PIP: How do you think Chappy has the potential to benefit or help the gay community?
SD: Since day one, Chappy has been a proud supporter of the LGBTQ+ community and we have done so with a vast and consistent effort to be as inclusive as possible.
Whether it's ensuring that our internal team members and field ambassadors are representative of the many sub-communities within the gay universe, working with large organizations such as GLAAD and The Trevor Project, or partnering with up-and-coming artists to highlight their work and shed light on LGBTQ+ talent, it's important to us to create equality amongst all people so that they feel empowered to make the connections they deserve.
By setting the tone for positive connections both within and outside of the app, we are working towards creating a safer, more accountable community.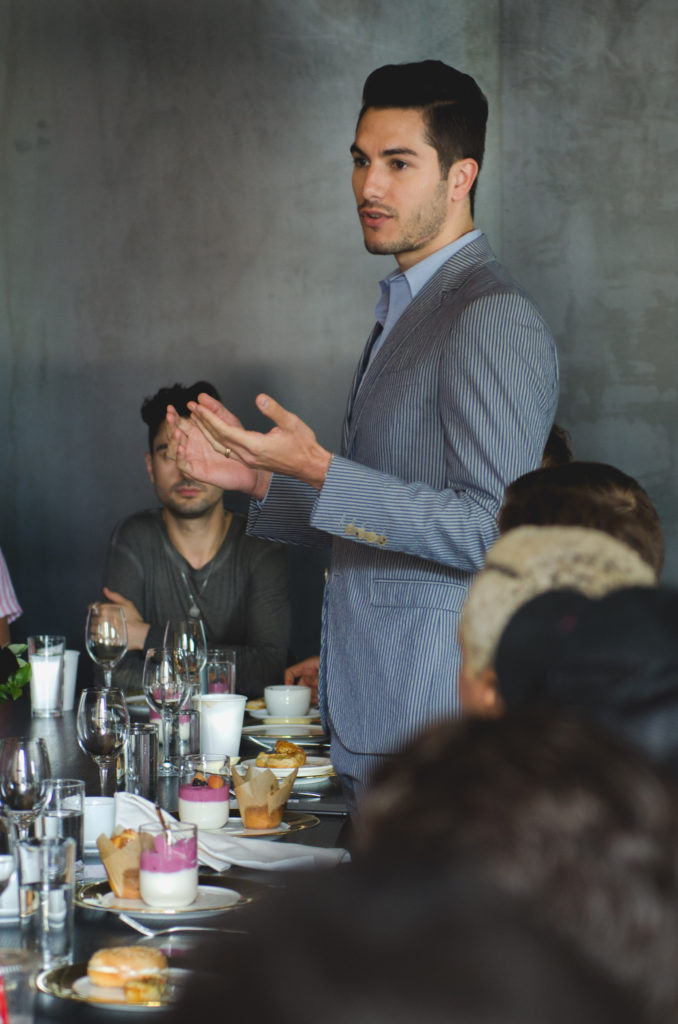 PIP: Is Chappy geared just toward cis men, or is it inclusive of anyone who is male-identified?
SD: To our transgender, intersex, non-binary, and gender non-conforming family: we support you, and we welcome you to use our platform. Chappy believes in empowering all users and creating a safe space for all communities. We aim to create a stronger sense of community and belonging for all users regardless of their identity.
Keep up with Sam on Instagram @samgdumas.