Being from a religious, conservative part of the country, Jennifer Dane's coming out as lesbian wasn't received well. Her parents and community weren't accepting, and her church even wanted her to go to conversion therapy.
After years of struggling and going in and out of the closet, Dane finally concluded in her early twenties that she needed to live authentically and openly as a gay person. Without funds to go to college, Dane joined the military to serve her country, but she realized that due to Don't Ask, Don't Tell, she'd have to go back in the closet.
Dane managed to serve while keeping her sexuality under wraps until she was assaulted by a fellow service member. The man who assaulted her denied it, and in the legal battle, found out she was gay and tried to get her discharged.
Around the same time, Don't Ask, Don't Tell was lifted, and Dane wasn't discharged. But she decided to leave the military when her commitment ran up. Her experience showed her first-hand how poor policy can be damaging, so she wanted to pursue her passion for education and learn about policy so she could create a positive influence in the world.
Dane, now 32, lives in San Francisco, California, where she teaches kindergarten and is now a doctoral student obtaining a PhD in education policy. She's also the director of education and programs for the Modern Military Association of America, a nonprofit supporting LGBTQ military members and their families. Dane is also involved with the Trans Love Project, an organization that supports trans kids, and she speaks across the country on education policy, inclusion, and other topics. Most recently, Dane came to the conclusion that she was nonbinary and has been exploring this side of her identity.
This is Dane's story of coming out as gay in a hostile environment, serving during Don't Ask, Don't Tell, surviving sexual assault, and using her experiences to educate and make the world a better place.
Profiles in Pride: What was your process of coming out as lesbian?
Jennifer Dane: I came out when I was a junior in high school, and it was really difficult because I grew up in a very Christian area of the country, West Texas. I came out, but due to religion I went back in the closet many times.
My coming out wasn't that extraordinary; besides, not many people accepted it, especially my parents. And going back and forth and wavered because of my Christian faith. Even when I got a little bit older, right after I graduated from high school, my church wanted to send me to gay conversion therapy.
Whenever I got to be about 19 or 20, I did a lot of soul searching to see who I am. How do I juxtapose being a Christian and then also coming out as a lesbian? After about a year of soul searching, I found out that the only way I could live is to be my authentic self, and being a lesbian was what it would be. I came out again many times, but really tried to live my authentic self.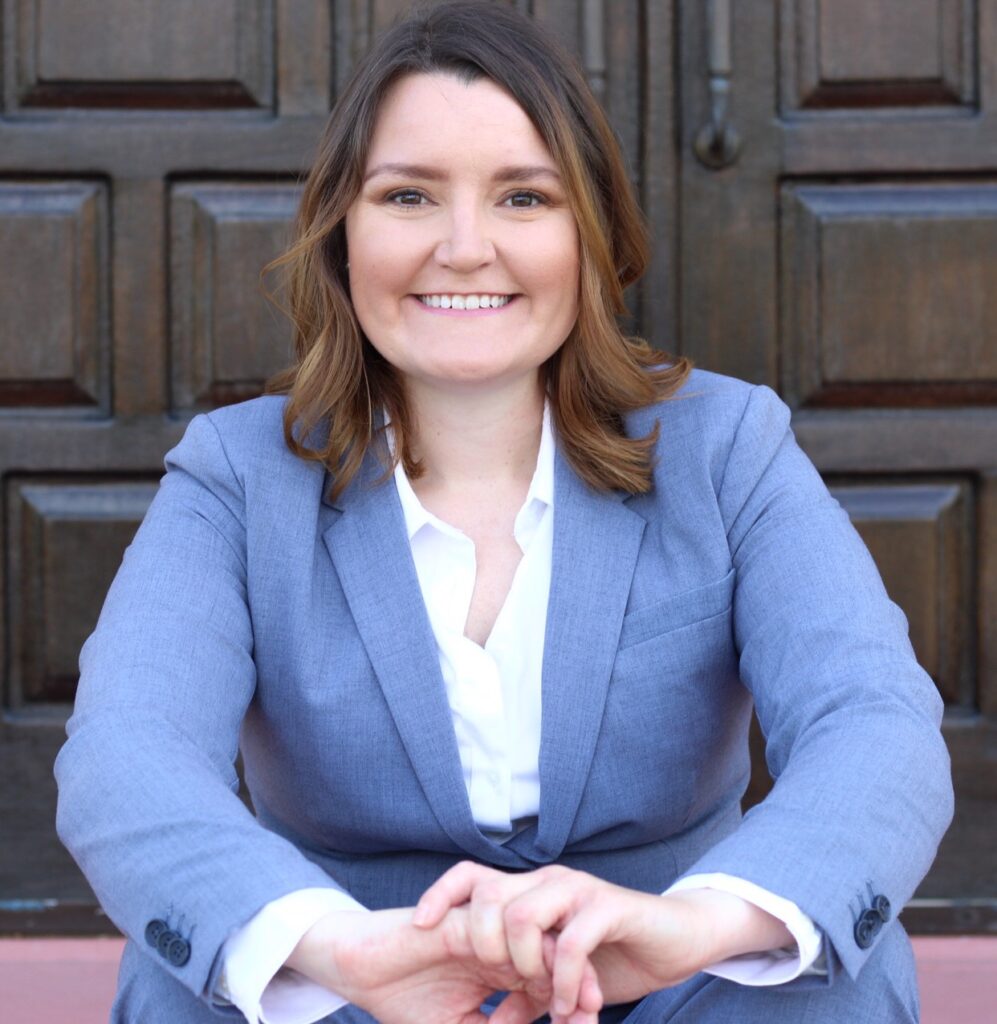 PIP: What led you to join the military?
JD: I joined the military in 2010, and I remember going in and having to sign the paperwork that said if you were found out to be a homosexual, you'd be discharged. I knew that I wanted to serve my country, but signing that paperwork was really hard, because I didn't think there should be a barrier for who I loved.
But I decided to join and then cover that part of me again. When I joined, I didn't tell anybody, because under Don't Ask, Don't Tell, you don't. After I completed my basic training, I went to intelligence tech school, and I was sexually assaulted by a man in the Air Force.
Whenever that happened, I reported him, and nobody could figure out why I did. There's always a reason people want to find out. He said he didn't do it. At that time, laws were so restrictive, I couldn't tell anyone I was gay because I'd be charged as well. I couldn't live my authentic self, and I couldn't tell the court what had happened and why I didn't want to have sex with this guy.
Then his attorney found out somehow, and I had to hire an attorney to represent me in the court case against him, which is terrible. The revictimization of it was awful. He ended up getting off because they couldn't prove anything, but they started an investigation into me for being a lesbian.
Luckily as the investigation was starting up, Don't Ask, Don't Tell was taken down and I was able to come out for real. So I didn't get discharged, which was good, but still, the process…I held onto that. Policy shouldn't have these huge negative consequences.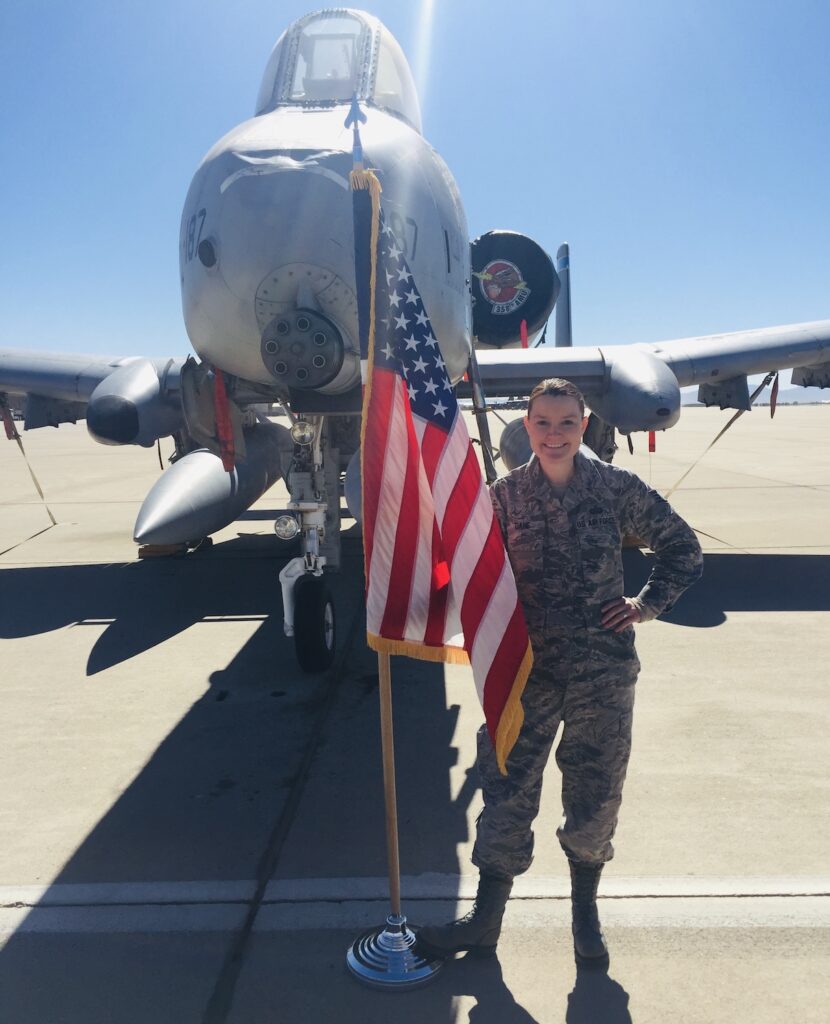 PIP: How did that experience impact you?
JD: After I left the military in 2016, I decided to go get my PhD in education policy, because of my experience in the military. I knew the only way to change and make really good policy or do anything is to go into education policy, because you can really change the future of many lives. I'm currently almost finished with my PhD program, but that's also what led me to the Modern Military Association of America.
When I got out of the military, I joined the American Military Partners Association before we merged [with OutServe-SLDN to become MMAA]. I was the diversity and inclusion policy analyst because I really wanted to work with the trans community. Gay and lesbian people were able to serve authentically now under the Don't Ask, Don't Tell ban being lifted, but the trans community was still suffering quite a bit.
I was one of the first military folks to actually do advocacy for some of those people. I gave input for the inclusion of trans folks in the military in the bill that was written; that was pretty awesome because they actually listened to us. I didn't think it was the perfect plan, but it was still a step in the right direction.
Whenever Trump tweeted those three tweets about the trans ban, I was on a plane flying into D.C., and it was just heartbreaking. I thought, this is never going to go into place, no tweet is ever going to get into legislation. But just like everything else we've seen in the last three years, it did.
I've continued to do my work in the trans community. It's been really interesting to see the shift, from even the past couple years, to the inclusion of trans folks. It's amazing.
Just in the past year, I recently came out as nonbinary. Because although I present as a female, I internally feel like I'm kind of in-between. That's where my journey is to being nonbinary. I don't have any friends that identify that much as nonbinary, so it's been an exploration journey for myself in that arena. Obviously here's no law or policies in the military that do anything with nonbinary folks. But I do have an X on my driver's license; that's pretty cool.
PIP: How have the people in your life handled this newer part of your identity?
JD: I've talked to my partner about it. Most of my friends don't know about it, but I think it's just an addition to me. It's always who I've been. I think being nonbinary is really about a social construct. I don't identify as transgender, because I feel like that is going from one to the other, but I feel like I'm in the middle somewhere, or maybe not anywhere.
For myself, it's an exploration of who I am, because there's not really a community. I mean there's the trans community, but I don't feel like it's the same for nonbinary folks in my option. But everyone has been pretty open. Being surrounded by people who are open to many things has been really helpful, and I haven't faced anything because of being nonbinary.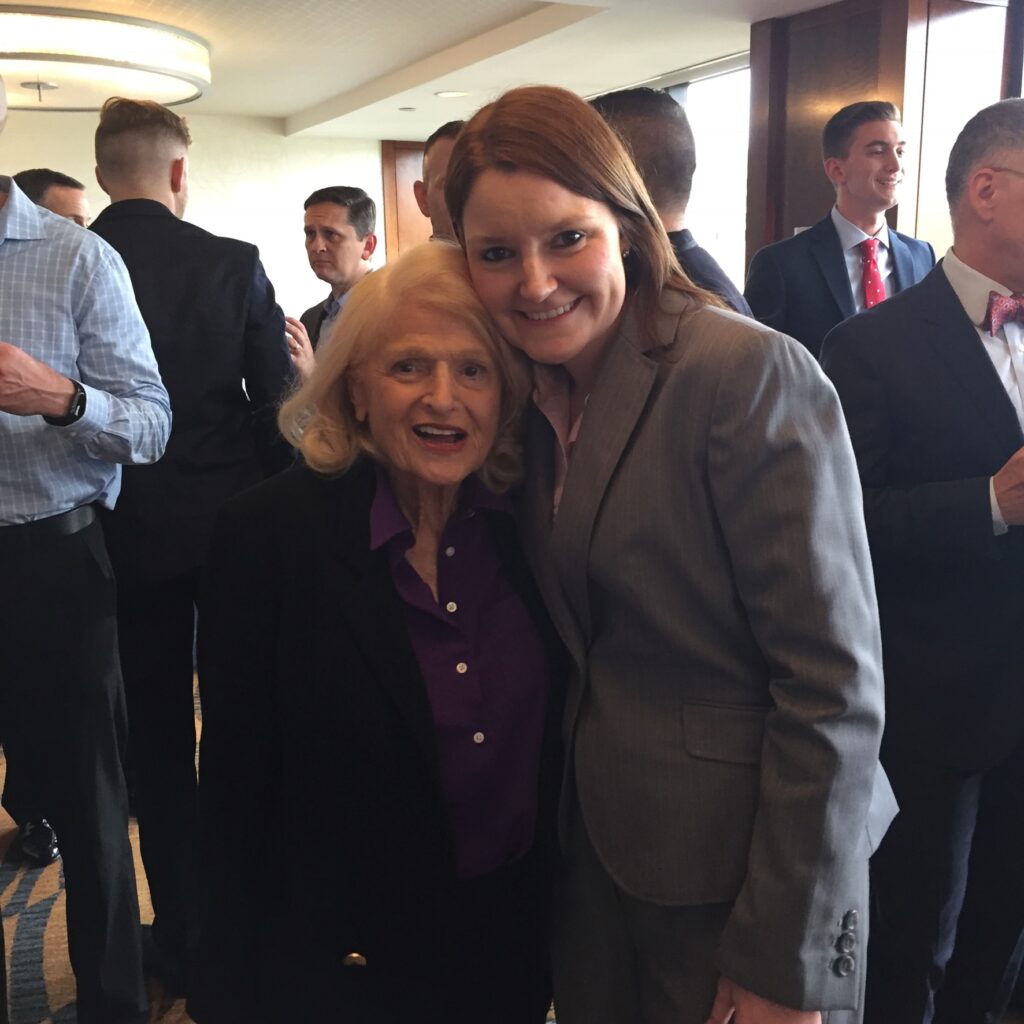 PIP: That's fantastic. What do you do in your role as director of education and programs for the MMAA?
JD: I supervise a lot of programs. One of our programs is Rainbow Shield Certification; it's a cultural competency training for people who want to learn more about the LGBTQ population and HIV population in the military and how they can best assist with that. We also have a sector called MilPride that really focuses on families who are LGBTQ; maybe the parents are LGBTQ and have children, or even straight families that have LGBTQ children.
We have a really large, robust chapter network around the country, which I also help manage. We have another program called HIV Positive and it does a lot more training on how to best support HIV+ folks.
PIP: I know you also do speaking and consulting; what areas do you cover?
JD: It's dual-purpose. I speak on education, specifically for education policy, because I'm really interested in K-12 policy. I'm also very interested in historical education policy in the United States. Those are my specialties, but I also speak more frequently on LGBTQ issues. I spoke not too long ago at the HRC Time to Thrive conference. I do a lot of culture competencies training, whoever wants it. I've done it with a lot of military providers.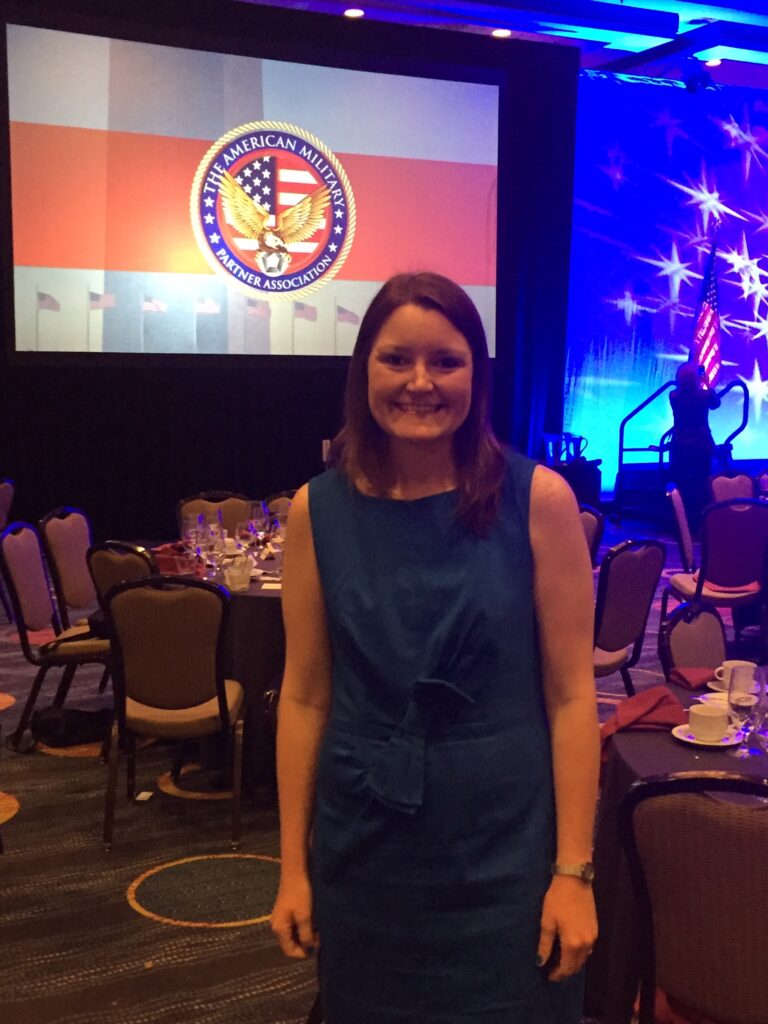 PIP: What about the Trans Love Project; how have you been involved, and what does it mean to you?
JD: I actually was at the HRC Time to Thrive conference when this idea was born. Vanessa Nichols founded it; she's the mom of a trans son. I was the investor in the project, which is a T-shirt project. All the proceeds go back to a smaller nonprofit, because those are the nonprofits usually that don't get the funding or as many grants. We make shirts that are trans-friendly for advocate, allies, or anyone who wants to purchase them.
Recently we've been making safe space stickers for classrooms. It's specifically targeted for trans children, because it only takes one adult to be present to reduce the suicide rate in children that identify as transgender. If I can be that one person, or if someone can wear a shirt and be that one person, I think it really matters reaching those kids.
Especially in the United States right now, it's a trying time, especially for transgender children. I think we need to do as much work as we can in that space to help, and support and make it a norm.
I also do it in my classroom. Not only do I do this work for the Trans Love Project, but I just want my kids in my classroom to also feel like they're included and represented. It's one of my heart projects, and I love it so much.
PIP: In conclusion, what is it like to now be an advocate for people who have struggled with things you've gone through?
JD: I've really struggled with this identity I have, because I think a lot of bad things did happen to me. But I've gotten a lot of great things out of it. They call it post-traumatic growth. I love it, but I also think It's really difficult, but whenever you can see positive feedback, like 'this changed my life,' or you're doing the right thing' — I just feel like I'm on the right side of history, and that's probably the best feeling I could ever have.
I tell my story quite a bit and I'm pretty open about being sexually assaulted. It sucks. Not because I like to talk about it, but because if it gives anyone else the courage to stand up for what they believe is right, that's important. I don't want anything like this to happen to anyone again.
Learn more about Jennifer on her website.