You'd never know it by looking at him or his rainbow-laden Instagram account now, but Raymond Braun was terrified to come out as gay. Born in North Carolina and raised in Northwestern Ohio, Braun knew he was gay at a young age, but there were no other visible LGBTQ people where he lived. There also wasn't much LGBTQ visibility in mainstream culture at the time, so he felt alone and isolated. He was bullied at school, and wracked with shame and fears of disappointing his family, he was scared to come out.
He poured himself into academics and extracurriculars to distract himself. Eventually, when Braun was 17, he mustered the courage to tell his guidance counselor he was gay via a Post-it note. Her supportive response gave him the strength to tell his family, who supported him completely.
Braun went on to attend college at Stanford, where he began studying the impacts of media and technology. After interning with Google, he began to really harness the power of social media and storytelling. Once he graduated, he took a job at YouTube, where he realized the power of using social media to help the LGBTQ+ community, and he created a role for himself that included launching YouTube and Google's first LGBTQ marketing campaign. Meanwhile, Braun began creating his own content, which led him to get noticed by Logo and land him a gig hosting a TV show. His star continued to rise, and he was even a recent guest star on "Rupaul's Drag Race."
The 29-year-old now lives in Los Angeles and works for himself running RWB Media, Inc., where he produces media and content that tells stories to encourage conversations and inspire social change. He also works with various nonprofits and social change organizations by "utilizing technology and social media to try to foster empathy, share important stories and build communities," he says.
Most recently, Braun produced and starred in a new documentary, "State of Pride," which launched on YouTube on May 29 (watch it here). The release of the film coincides with the 50th anniversary of the Stonewall Riots, which kicked off the gay rights movement and is the reason Pride Month is June.
In this moving documentary, Braun travels across the country to both major cities like Washington, D.C. and San Francisco, and to smaller, more conservative towns like Tuscaloosa, Alabama, and Salt Lake City, Utah. Braun explores the history meaning of Pride 50 years after Stonewall and documents many people attending their first Pride. He shows the struggles of people living in places unfriendly to LGBTQ people and the importance of finding your tribe. While it only runs an hour and 10 minutes, the film packs a huge punch and left my partner and I soaked in tears and inspired.
Read on for our full interview with Braun, where he discusses his difficult journey to coming out, his incredible career path that turned him into an LGBTQ media personality, and his new documentary on the current state of Pride in America.
Profiles in Pride: What was your journey to coming out as gay?
Raymond Braun: I grew up in a small, rural conservative town in Northwest Ohio. At the time, the population was around 1,000 people. I think like a lot of LGBTQ people, as I was starting to discover that I felt different, I was really looking and grasping at straws for role models and people in my immediate community in Ohio who I could connect with or relate to. I just didn't see anyone who was openly and proudly LGBTQ, and that was a very isolating experience.
When you combine that with the fact that I was getting bullied relentlessly at school and felt like I couldn't talk to anyone about it, because that would require me to then come out in a way, since I'd have to share what I was being bullied about, it created a really deep sense of internalized shame. I'm really lucky to have a family that's always been incredibly loving and supportive of me, but I also didn't want to disappoint anyone.
I felt like at the time that coming out would be a disappointment to everyone in my life, because I'd been taught this cultural message through the bullying and lack of visibility in Ohio that being LGBTQ is something that would be shameful or that you wouldn't want to share with people.
That took a lot of time to undo, this message of internalized shame. For a long time, I thought I'd never come out. That if I was successful in every other aspect of my life, maybe it would make up for this thing that I felt was so scary and wrong. So I spent a lot of time trying to busy myself getting involved with student government and theater and sports and academic achievements just to try to channel a lot of that hurt and distract from it.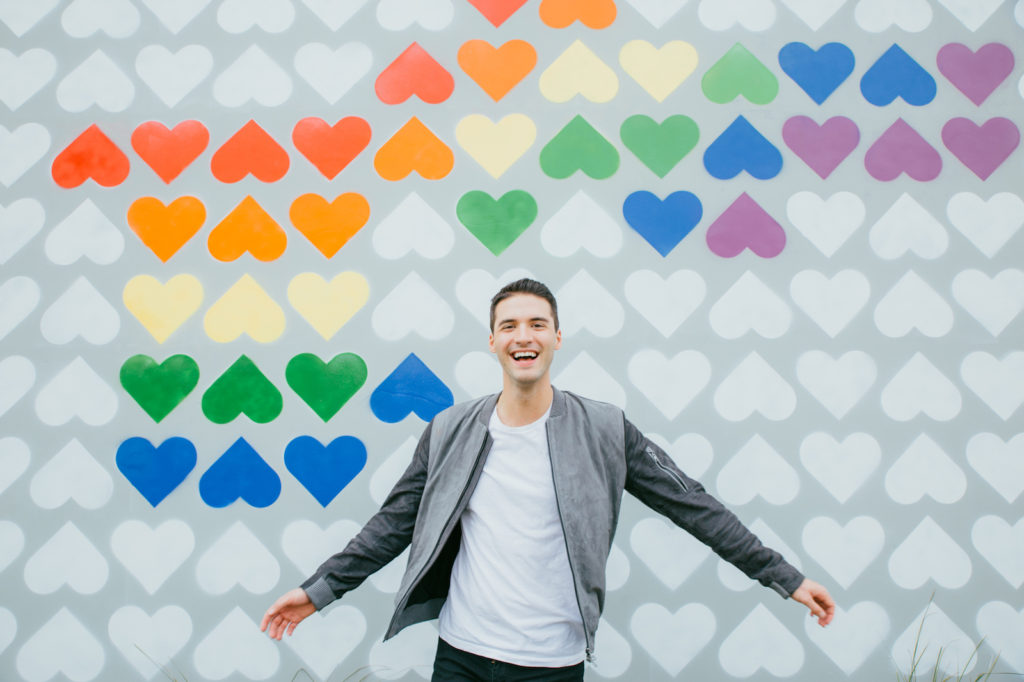 But there was a powerful moment when I realized that it wasn't working. I was trying to hard to cover myself and I was trying to hard to remain closeted, but people could still tell that I was gay, because that's always shown through.
When I first told someone, it was actually a guidance counselor at school. I was so afraid to say the words that I wrote it on a Post-it note and passed it to her. That was a really emotional moment for me, because I physically could not say the words. I would spend time trying to rehearse and practice in a mirror, and I couldn't even say it because they just carried so much weight and it was something I was hiding so much.
That moment when I passed the Post-it note to her was really powerful because then someone knew. And through talking to her, I was able to start to gain more courage to tell more people. For my parents, I wrote them a letter I shared with them because I wanted to make sure that I could include everything I wanted to say. Whenever I'd come out in those early phases, I'd get really emotional, so I thought a letter would be a good way to share all my thoughts, share how much I love them and appreciate them.
I was a pretty type-A kid, and it was almost like a "choose your own adventure" coming out letter. It was single-spaced and I was like, "If you're feeling confused, here are some resources. If you think that something caused this, here are the resources." In hindsight, that was my way of feeling like I had some sort of control over the process.
Once I told my parents, the first thing my mom said was, "I love you," which I tell parents is the best thing you can say to your kid after coming out — just showing them that love — because that's something we're so afraid of.
We had lots of conversations that ensued, with my extended family and parents, but again, I think that foundation of support that I got from my family helped me gain the courage to tell more people.
It also helped me feel confident living my truth and doing the work I do now, because it does require putting yourself out there and wrapping yourself in a rainbow flag, which can sometimes set you up for a lot of critique and pushback as well.
PIP: Absolutely. I've talked to quite a few people who came out via letter, since it gave them an opportunity to say everything they need to say without interruption.
RB: You know, people have asked me if in hindsight if I could go back and change it. I think for me, writing a letter was a really therapeutic letter experience too, because it allowed it to be on my terms and I was able to tell my story and share with them exactly how I wanted to. I also think it gave them some space to react and process the news.
I'm asked about coming out advice a lot. When you're telling someone who feels really high-stakes to you, or who you're really nervous about their reaction, you'll never forget how they react. Those moments right after you tell them are going to be imprinted in your mind. So I thought the letter could be a good way to give them some time to process and react to it so that first conversation we had face-to-face would be even more meaningful, because we all had some time to reflect on it. My regret was that I didn't sooner; I wish I'd told my parents before I was 17.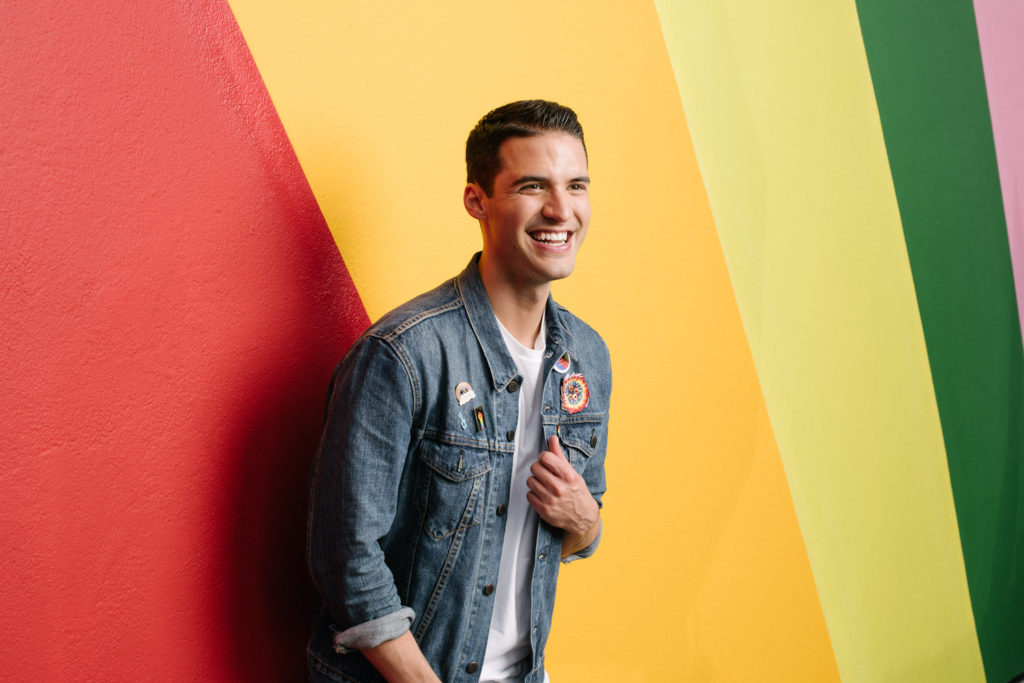 PIP: You're very involved in the LGBTQ community and have hosted TV shows and big events. What was your path to becoming an LGBTQ media personality?
RB: When I was in college, I started to really learn about the idea of how people were using social media technology to give a voice to issues and communities that beforehand weren't getting a lot of coverage or weren't having a space where they could talk about what's really important to them. I realized my experience in Ohio, feeling like the only proverbial gay in the village, it's something that a lot of people share. Just as the Internet was kind of a refuge for me to find other stories and get hope and inspiration for what my future could look like, that's how a lot of other people feel too.
It made me feel like as long as there's any kid anywhere who's made to feel ashamed for who they are, I wanted to try to be part of that solution. Because I remembered how isolating and lonely and scary that was. I always wanted to do something through media and through technology and storytelling to try to foster empathy.
One of the quotes that inspired me, I heard it from Jennifer Finney Boylan, who's the former chair of GLAAD. She'd always say it's hard to hate people up-close, and when you get to know someone, sit across the table from them or hear their story, it really fosters a sense of empathy and understanding and compassion.
In my mind then, I was like, how we can we use technology and media in a really scalable way? Because if someone is sharing their story on YouTube, or you're watching a really compelling documentary, even if you haven't met that person physically face-to-face, their story might resonate with you or open your mind up in some way. So I knew I always wanted to be involved in that space.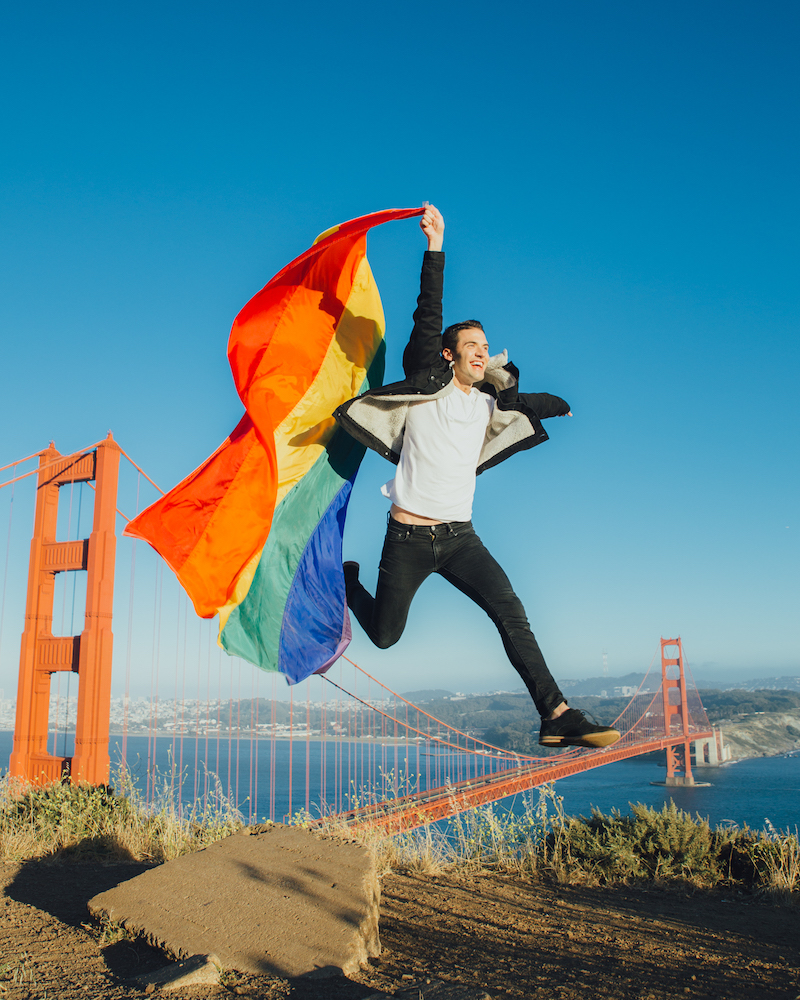 When I was a freshman at Stanford, that's when the Prop 8 campaign was in full swing in California. I matriculated in September and that was in November, so that was really my first taste of college life and advocacy, where I was involved as a NOH8 organizer. We were fighting the proposition that would define marriage as between a man and woman in California. Getting involved with that, a big part of my job was working with people to tell their stories about what it means to them and their family and their kids. Again, just learning to tell stories through media.
Then I started as an intern at Google when I was still at Stanford. The very first project I worked on was a documentary called "Life in a Day." They encouraged people all around the world to film their life on the same day, and the documentary is on universal themes in humanity, regardless of where you live and how you grow up. Working on that documentary really inspired me to want to make one of my own one day.
Then I worked at YouTube for several years, and my job that I carved out for myself there was working with LGBT creators on sharing their stories through YouTube. I was involved with the It Gets Better Project when it was growing in momentum, and helping a lot of high-profile YouTubers and celebrities come out and think through all the considerations of coming out on social media, and what that might feel like and what the responsibilities could be associated with it.
PIP: Wow, what an amazing job!
RB: I loved it so much. I launched Youtube and Google's first ever LGBTQ marketing campaign. In 2015, I'd been working on LGBTQ community engagement and storytelling with Google and YouTube for a couple of years, and I recognized the huge mainstream cultural conversations that were happening around marriage equality.
I also recognized the increase in trans visibility and the importance of having really vocal allies who were trying to be part of that conversation. So I proposed taking a sabbatical from work to basically volunteer with nonprofits and media organizations who were covering what was happening for the LGBTQ community in 2015. I never identified as a YouTube creator per se, but as part of that, I made a couple YouTube videos that were about the marriage case, trans visibility and trans rights, and how to support trans people in your community or your life.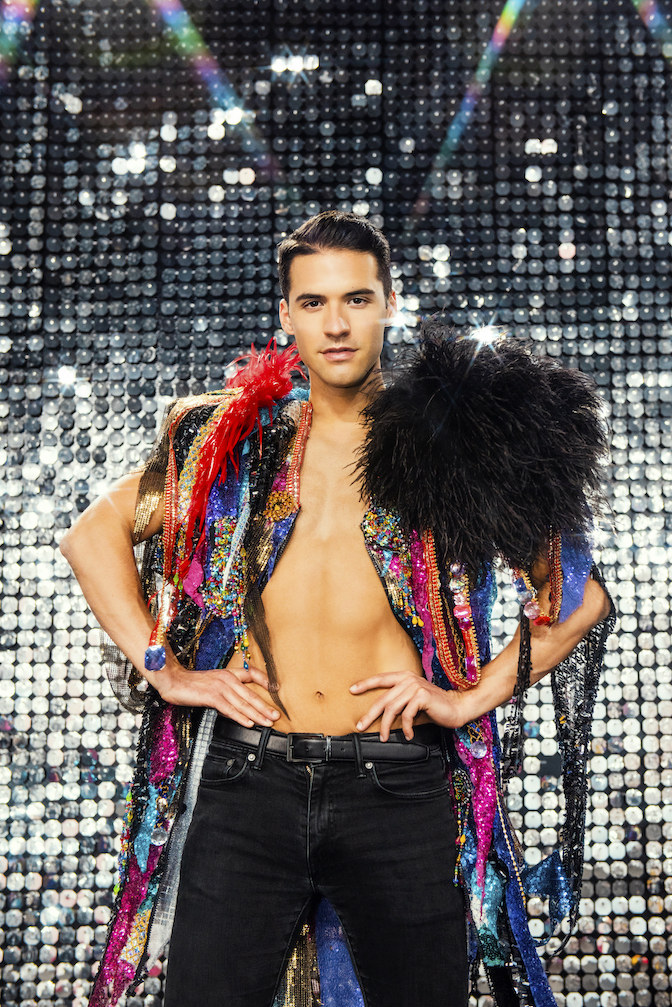 A couple of those videos got a lot of traction on social media, and one of them found its way to an executive from Logo, the LGBTQ TV network. I took a meeting with them, and they were asking me about my goals and dreams. I talked about loving traveling around telling important LGBTQ stories, and finding the LGBT angle for important conversations happening in culture and politics.
Those conversations led to me getting a show on Logo where I covered the 2016 election through the lens of LGBTQ issues. That's what really launched my career doing work on camera and hosting and interviewing. I've hosted a few TV shows and political programs, but "State of Pride" is a project that's really had such personal meaning for me.
PIP: Yes, I'd love to hear why you became executive producer and host of "State of Pride" — what was meaningful to you about this project?
RB: I've always felt that Pride is this incredible lens through which to view culture, because everyone has an opinion on Pride. The way that a community reacts to Pride tells you a lot about their values. Take any town, any city across the country or world — do they have a Pride? If they don't, why not? If they do, how'd they get there and who's on the board? Who gets the spotlight, who gets to march? How do people react? Who are the partners and sponsors?
There's so much you can learn about a place by how they process Pride. I thought it would be a really fascinating way to look at what's happening in the country right now through the lens of Pride. The idea was, let's take a road trip — to big cities and small towns — to really show what Pride means post-Stonewall through the lens of young people.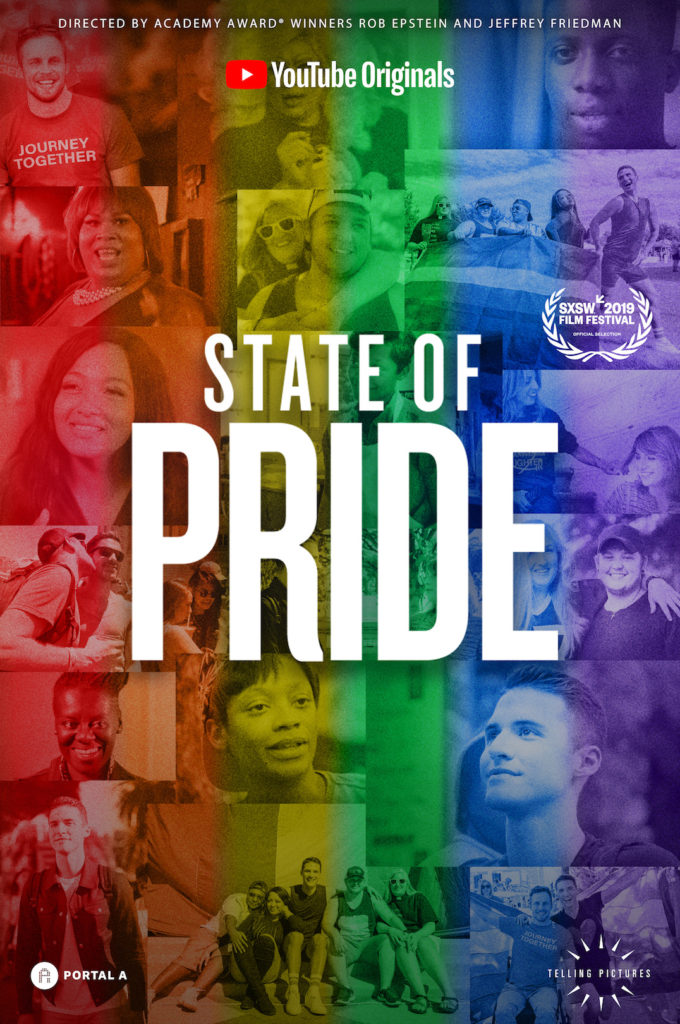 It was about finding people who it's their first Pride since coming out or since transitioning, or their first Pride that a family member will be attending with them. Or first time in drag at Pride; things like that. It's really trying to show what Pride means to people, and some of the controversies and questions and issues around it through the lens of personal stories. I found my role in it as just facilitating it.
We're journeying from city to city, and once we get there, we really immerse ourselves in the stories. I'm just there to help them feel comfortable and to ask them questions that will hopefully open up their story and take it from there.
PIP: What did you personally learn on this journey? Did you have any surprises?
RB: Lots of surprises. I try to go to every location with a really open mind, but I definitely had certain stereotypes going into Alabama about how they might regard Pride or what it might be like. If you watch the documentary, you'll see that a lot of those were challenged as I was experiencing it.
I also think I had in my mind this kind of grandiose vision for every Pride, where I wanted it to be this epic experience, and them to have a life-changing or life-affirming moment. But there were a couple people in Alabama who were just like, "Honestly, having a couple picnic tables and a Pride flag and being able to meet other people like me is enough. That's all I need."
For a lot of the people in Alabama, the Pride we went to with the documentary was the first time they ever met another LGBTQ person in person, truly. So many of them felt like "I'm the only one out here, " so that was really special to see that and to see the community that formed around our film.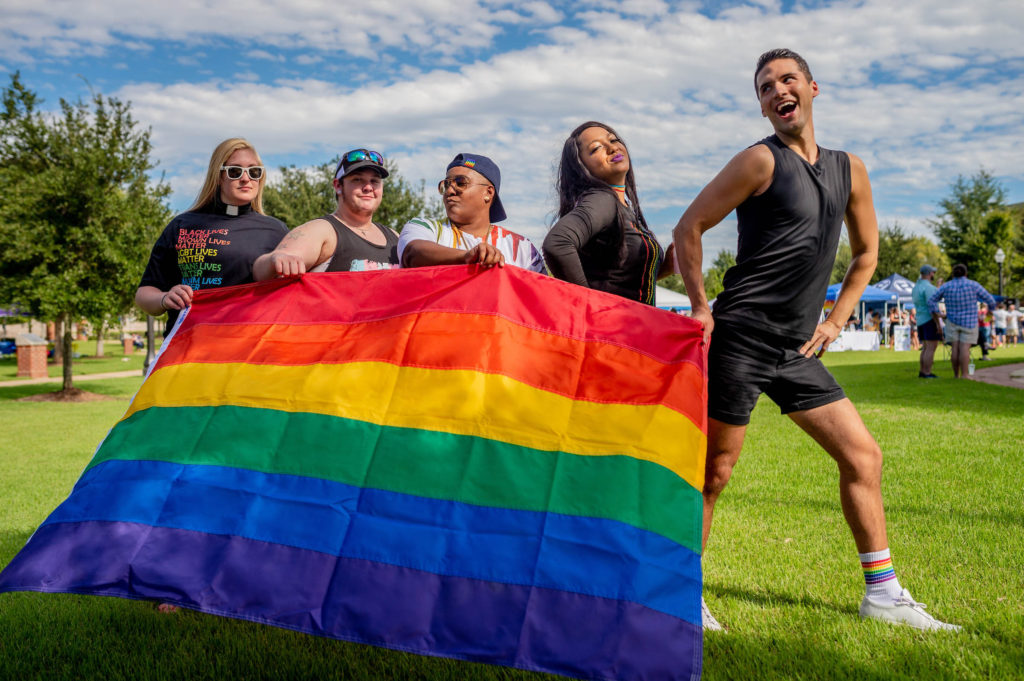 Our producer, Mari Rivera, put together an all-female producer team and a team was really intentional about reflecting the community and hiring lots of LGBTQ folks from all around the country. Also, I think for the people who are in the film, not only were they sharing their experiences on camera, but they also got to feel part of the community, and hang out with members of the crew who were telling their own stories that resonated with them. It was just an incredible vibe the whole time.
PIP: Have you heard of the book "Real Queer America" by Samantha Allen? I recently profiled her, and she does a fantastic job discussing LGBTQ communities in red states that often get no attention.
RB: I love that; I think that book is so important. I think there's been this narrative around LGBTQ people moving to find a safe haven or to find their tribe. Even the message I got as a kid in Ohio was, "Well, one day you can move to a big city, and there you'll find people." I really want us all to work toward a world where you don't have to move — you can live wherever you want to live or where your family is you can find that acceptance and support wherever you are. I think little by little, Prides are certainly helping with that conversation.
I think even within our own LGBTQ community, it's important for us to really put an emphasis on the community and learn about people in our own community who have different backgrounds and perspectives than ours. If you are going to travel for Pride, consider going to one that's a little off the beaten path and not necessarily the most popular Pride travel destination, because it's important to show your support there as well.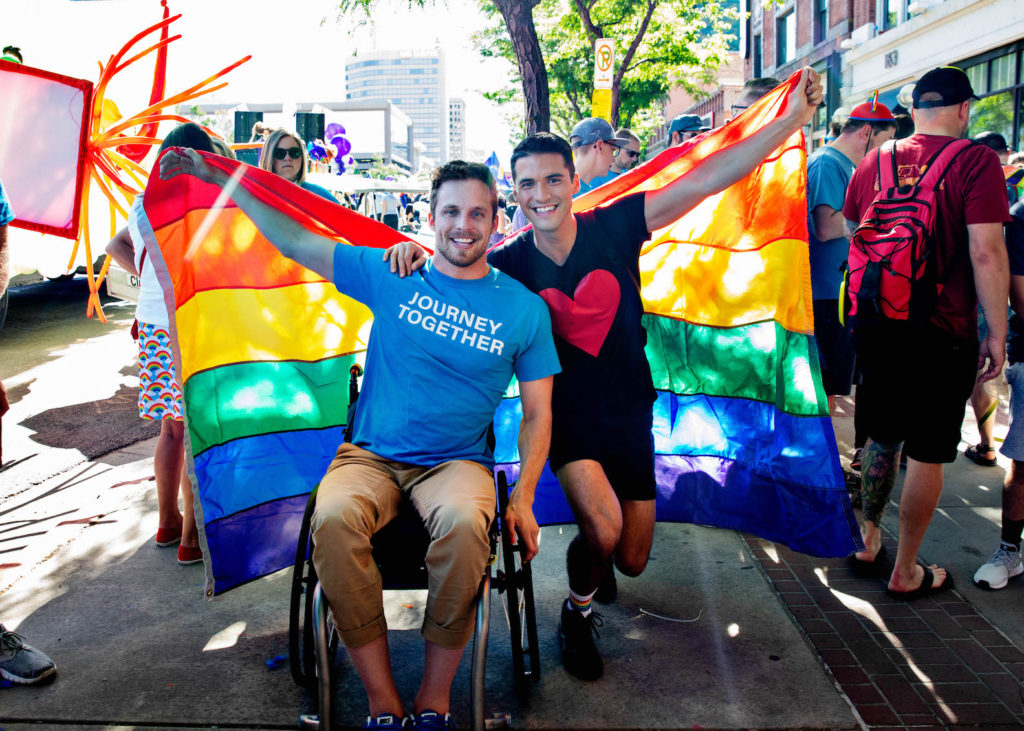 PIP: Was it important for your film to touch on the history of the Stonewall Riots?
RB: The very beginning of the film gives a high-level overview of Stonewall and the impact it had, birthing what has now become Pride. A lot of the issues and questions people have about Pride, we wanted to explore in a really organic way, through telling individual stories.
Stonewall comes up several times; we have a trans woman of color who runs a resource for black trans women in Alabama who talks about how we really have trans women of color to thank for so many aspects of Pride and Stonewall's efficacy. I interviewed a drag queen in San Francisco who also spoke about the impacts of Stonewall in the movement. So it's definitely explored through multiple ways of the documentary.
PIP: In closing, why is visibility and representation for the LGBTQ community so important to you?
RB: I think it's so important because the more stories that you can tell, the more opportunities that you give someone to find a point of identification or hope or inspiration. I thought about this a lot, especially with regards to YouTube. That if you're a black trans woman living in the Deep South, you can go on YouTube and find a black trans woman who's sharing her story there and connect and see yourself potentially reflected in someone else. I think that's a really powerful component of social media.
The more stories that we can tell, the more visibility that we have, it has so much positive change. On one dimension, there will potentially be straight people or people who don't understand the LGBTQ community who watch it, and maybe it opens them up in some way. But also within our own community, it's really affirming to see elements of yourself or your story being reflected in media that you can take in, and start a conversation there.
Keep up with Raymond on Instagram @RaymondBraun.