Lisa Cannistraci started thinking about coming out as lesbian when she was a teenager. But there was no YouTube or Instagram to find community, and the world wasn't exactly friendly to gay people — it was the early 1980s and and the country was in the midst of the AIDS crisis.
While she was scared to come out, she told her parents when she was 19, and fortunately, they were very accepting. In her early twenties, Cannistraci was bartending on Wall Street, but she hated the culture of excess that she says was accurately portrayed in "The Wolf of Wall Street."
By pure luck, she landed a bartending job at a lesbian bar in Manhattan's West Village. A few years later, when it closed, she decided to buy the bar, and with business partner Minnie Rivera, turned it into the now famous Henrietta Hudson. Nearly 28 years later, it's currently the nation's longest-running lesbian-centric bar.
While many lesbian bars have closed in recent decades, Henrietta Hudson is still going strong. Even before the queer movement really took off in the last few years, Cannistraci always ensured Henrietta Hudson was all-inclusive for the entire LGBTQIA community. Now that fewer people identify as lesbian, she has constantly learned and adapted to make sure her bar continues to be a fun, welcoming refuge for everyone under the rainbow.
For the past 20 years or so, Cannistraci has also thrown a woman-centric Pride party called Siren, and it's on June 29 on a waterfront pier overlooking the city. This year, she's adding another party the night before called Queer Soup, which is also on the pier and is geared toward everyone in the LGBTQIA community. It will be hosted by gender-bending model and activist Rain Dove.
The celebrations will be particularly epic this year considering that New York Pride is also 2019's World Pride location, and the city is also commemorating the 50th anniversary of the Stonewall Riots. This landmark is especially meaningful to Cannistraci; in her early twenties, despite a 40-year age difference, she befriended Stormé DeLarverie, who claimed to have thrown the first punch at the rebellion at Stonewall.
Cannistraci worked with the storied gay activist DeLarverie and eventually employed her as a bouncer at Henrietta Hudson. In her elder years, DeLarverie didn't have any family to care for her, so Cannistraci fought to gain legal guardianship of her and made sure received the dignity and respect she deserved in her final years.
This is Cannistraci's story of coming out as lesbian, creating one of the most successful lesbian bars in America, and forging a bond with an icon from the early gay rights movement.
Lisa Cannistraci: I was afraid, and I was scared to tell my mom. I think I was 19 years old, and I told my mom I was gay. She said, "Oh, I've always known that you're gay." I said, "Well, why didn't you tell me?"
Back then it was the '80s; I think it was 1981. There was a lot of gay bashing and hate and nonacceptance. She said, "Lisa, life is hard enough, and it's going to be harder now. If you've figured it out, no problem." She just thought it would be a harder life, and she was right back then — it was much harder to navigate a lot of different things. But both my parents were accepting immediately.
Things have changed a lot since I was a kid and coming out. There's so much more out there, especially for the young people. They don't have to feel alone.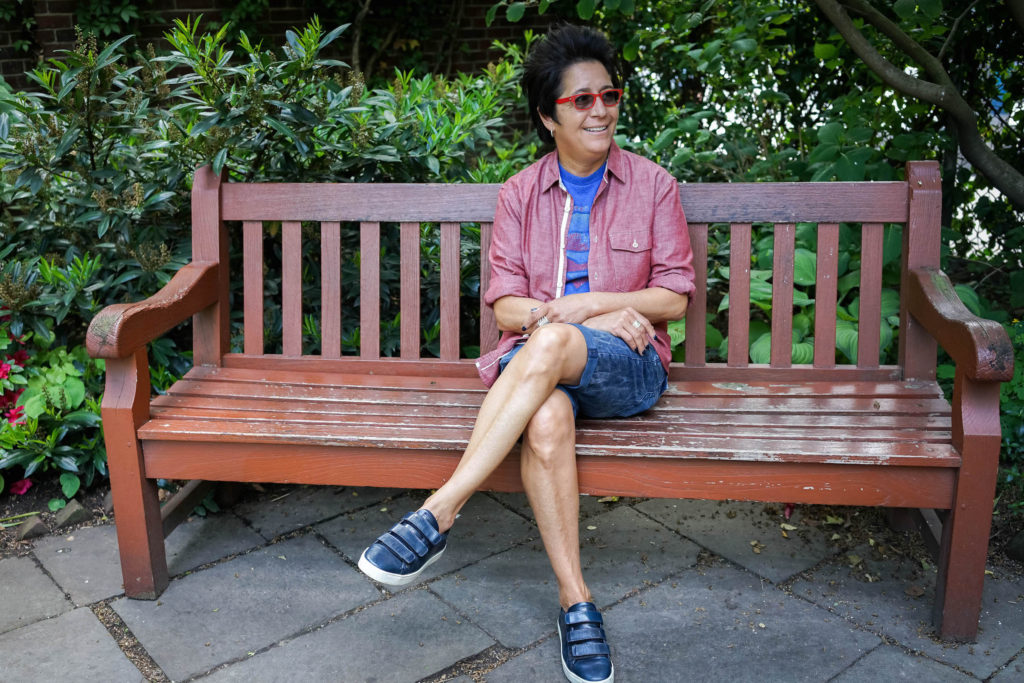 PIP: What led you to open Henrietta Hudson?
LC: This is a fun story! I was a bartender on Wall Street. Did you ever see that movie "The Wolf of Wall Street"? That was not exaggerated by any stretch; I partied with those guys. I was a bartender on Wall Street from 1980-85 during "The Wolf of Wall Street" excessive '80s. I worked directly across from the American Stock Exchange, and when that bell rang at 4 p.m., I had 70 stockbrokers in my bar. You can imagine the excesses. I needed to get away from that.
Back before the Internet when you wanted a job, you picked up The Village Voice at midnight on Tuesday — that's when it came out — and you looked through the classifieds. I looked through the paper and saw a job and said, "Great, I'm going to leave Wall Street; it'll be more civilized."
I went in for the interview, and the guy said, "You are exactly what we're looking for, but you look too young." It was a fancy tablecloth restaurant. I was 22, but I looked maybe 18. I was feeling really defeated, and I was walking toward the subway. The sky opened up and it started pouring rain, and I ran into this random bar to get out of the rain — that's the bar I own now. It's crazy but true!
So I walked in, and it was the original Cubbyhole. From 1980 to 1990, it was the only lesbian bar in the city. The bartender said, "What are you doing in the rain? What are you up to?" I told her I was looking for work and needed to leave my job bartending on Wall Street. She said they were looking for somebody. I got hired on the spot, and I worked at that bar for five years. The Cubbyhole closed in 1990 after 10 years [and later reopened in another location].
My business partner Minnie and I opened Henrietta in 1991 in the same space, and we've been open almost 28 years. We're the longest running lesbian bar in the country.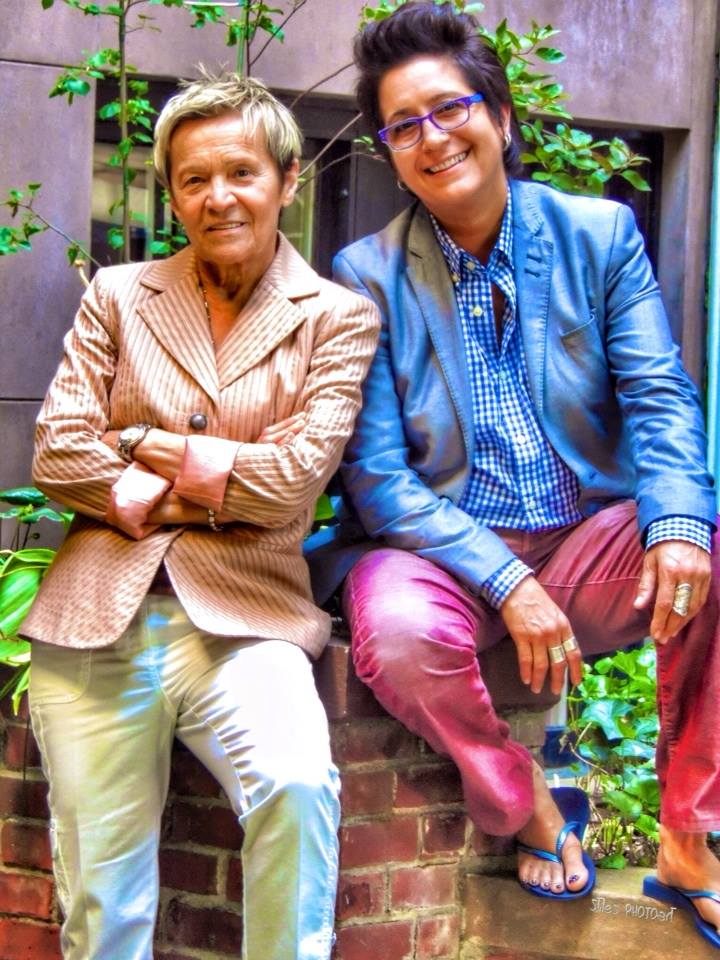 PIP: I'd love to hear your thoughts on why so many lesbian bars have closed, and what your secret is to your bar's success.
LC: I can't tell you why they're closing; I can only tell you why I'm still open. I think it's that I put everything into my business. I don't make Henrietta's about me, but the bottom line of any business is the bottom line. So in order to keep the business open, you have to be smart with buying and selling and managing what's called the PC, or your percentage of sales to whatever liquor or beer you went through. It's not hard to keep track of something when you only sell one thing.
I don't know what other bar owners do, but I have a very precise inventory system that I've adapted over the years, so I'd know pretty quickly if someone wasn't doing the right thing. Hire people who like who they are. Know when to change; know when it's time to pivot.
We're open 28 years, so we've had to reinvent ourselves a few times and change with the community, and with the needs of the community. We've always been all-inclusive and LGBTQ even though we've always been lesbian-centric. In the past seven to 10 years when the word "queer" was reclaimed, primarily by the young people, they wanted a place to go to. They knew immediately Henrietta's was a good place for them and was a good fit.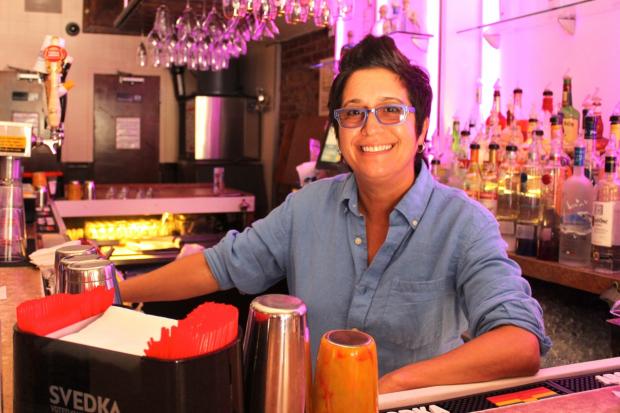 Even down to the gogo dancers — I don't just hire some random person and give them drinks and throw them on the bar to dance. I hire actual professional dancers who gogo on the side. I try to really provide what I would want if I went into a bar. We have literally world-class DJs; I get emails from these amazing DJs who live anywhere from Tel Aviv to Sweden to Vienna. They email me and say, "I'm coming to New York and I'd love to play at Henrietta's," and we make it happen. There's a lot of moving parts, and I have an incredible staff.
I have a woman who's been with me since the day I opened, for 28 years, named Desiree. I have another woman, her nickname is Culi; she's a bartender and DJ who's been with me for 17 years. She didn't speak any English when she started working for me. It's crazy, but the bottom line really is the bottom line. We've also always used the space as a platform for social change when it was not popular.
PIP: Yes, I know you're an activist; what have you been involved with, and how do you use Henrietta's as a platform?
LC: I was sort of born an activist. I was a young kid during the civil rights movement and I saw some crazy shit on TV that affected me deeply. I really took that into my teens, and when I came out in the 1980s during the AIDS epidemic, I joined ACT UP. It was a really radical group, because all our friends were dying. In a two or three week period, they were diagnosed and dead. I was a part of that, and it just became a part of me.
I was the sitting vice president of Marriage Equality USA when the Defense of Marriage Act was struck down. I was at the Supreme Court. I was friends with Edie Windsor. I've been on my community board for 16 years in the West Village. I'm on the social services committee so I can help LGBT elders, and also the kids. And I toggle onto different committees, like arts and institutions.
We've always been politically inclined. People used to either mock us or judge us for it, but I didn't really care. Boy has that changed; now we have all these accidental activists, which is good. Hopefully some of them will stay when you-know-who gets out of the White House. It is stoking activism, which is great — I'll take it. That's the silver lining. But even during the last presidential campaign, we showed all the debates; we publicly supported Hillary, and we were not shy about that. We were literally the only [bar] that I saw on social media that was actively trying to get people engaged in saving our lives; I don't know how else to put it.
PIP: I've heard some people say that they feel a sense of lesbian erasure in our culture — what are your thoughts on that? I know one theory is that it's because so many more people are identifying as queer than lesbian, which also makes a "lesbian bar" less appealing to those folks.
LC: I have a couple of feelings about this. First of all, I totally agree with that statement. Listen, [lesbian is] just not in the vernacular. Young boys aren't identifying as gay, and young girls aren't identifying as gay and lesbian; they're all identifying as queer, and that could mean whatever they want it to mean. I think it's great that people don't have to be put in a box.
Let's talk about marriage equality and what that meant for lesbian bars. I was on the forefront of that fight, and we got marriage equality passed in New York. The folks in California said, "Will you join us and help us fight Prop 8?" We said absolutely, so we joined with them.
I knew the whole time I was fighting for marriage equality, it was going to adversely affect my bar. I'll tell you why. I saw it and I was so right about it, but it wasn't going to stop me.
Now let's talk about assimilation. Lesbians can assimilate much more easily than gay men because they're not threatening. Straight men are totally intrigued: "Ooh, ahh." Straight women are like, "Ooh, maybe someday." I knew what was going to happen, and this is what happened when marriage equality passed in New York and then around the nation. My bar is in Manhattan in the West Village. Lesbians started drinking in Hoboken, New Jersey and Bay Ridge, Brooklyn and in an Applebee's in a mall. They didn't have to come to Henrietta's to have a drink.
I think if it's something that's really happening, I don't think it can be stopped, and I don't know that it should be. I mean, what are you supposed to do? It's just changed. So what I had to do when marriage equality passed, because the queer movement wasn't really in full swing, is I had to make my bar better. I had to make it more interesting and give people a reason to come. It was hard; it was a lot of work. When I opened in 1991, I literally had a jukebox and I sold vodka cranberries.
Now this generation wants an experience; they want to go out and have an experience, but they want us to give it to them, so that's what we did. We started creating experiences. We host groups; two Mondays ago we had a group called Trans in the Wild, and another group that's an Indian organization, and one that's a Persian gay boy organization. And every single sport you can imagine. In the month of May, I had 14 special large groups come in, in addition to our regular programming. It's exhausting, and it's a lot of work!
PIP: It sounds like it! I know this Pride, you're having your annual lesbian-centric Siren party; what can folks expect?
LC: Siren is the No. 1 lesbian party of the year, and it's a pop-up night club. It's at pier 15, just below the South Street Seaport, so it's this giant concrete pier in the city. We transform it into a nightclub for a night. We build bars and seating and we decorate and stage and lighting, and we have DJs from all over the world. It's just magnificent because it's this incredible open-air waterfront venue that turns into a big gay dance party.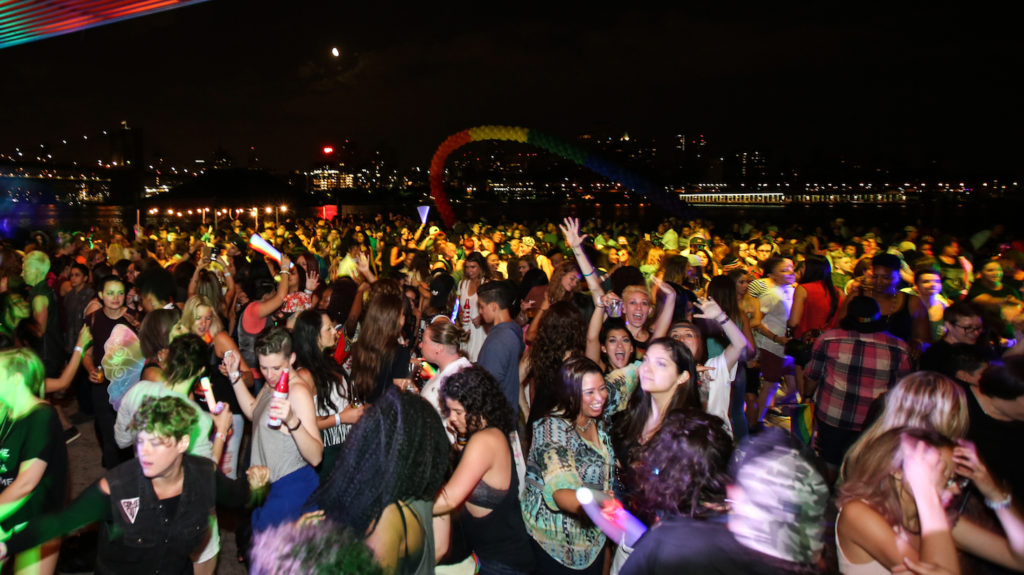 This year, we added Friday night and we're having an LGBTQIA+ queer dance party called Pride Soup: Queer on the Pier, and it's hosted by Rain Dove. Nina Sky will be there; they're identical twins who sing and DJ. One is queer, one is straight. They're incredible and they will really bring it. We also have Madonna's tour DJ, Mary Mac, and our headline is Amber Valentine, who throws the most successful queer party in Brooklyn for the past 10 years called The Woods. She's fantastic, and really incredible.
PIP: It sounds like both parties will be a blast! Before we go, I'd love to hear about your unique relationship with Stormé DeLarverie, who was a major icon in the LGBTQ community.
LC: Stormé DeLarverie was my friend; she threw the first punch at Stonewall. I met Stormé when I was 22; that's when I landed at The Cubbyhole. She was 65 and she was my bouncer. She was this incredible woman with a calm, protective presence. We became fast friends. She lived at the Chelsea Hotel, and she led this incredible life.
I'll give you a little backstory. Stormé was born in New Orleans on Christmas Eve in 1920 to a black mom and a white dad. Now that was scandalous, but on top of that, her mom was a domestic and worked for this white family. The man of the family left his wife for Stormé's mother, so it was rough. That's how she came into the world. She also wasn't issued a birth certificate since she was mixed-race. The black kids wouldn't play with her because she was light-skinned, and the white kids tried to kill her. They left her hanging on a fence, she ripped her leg open, and she limped until the day she died.
Stormé loved to sing, so she sang, but when she sang she had to wear women's clothes. It was illegal to wear men's clothes. She couldn't take it, so she moved to Chicago, and she became a bouncer for the Chicago mob. She used to wear suits and could dress like a man. But she wasn't trans; she was nonbinary, I think. She had this beautiful woman she was with, Diana, for about 25 years. Diana was a beautiful dancer. But they lived as husband and wife just so they could navigate life, just to exist.
Diana passed away, and Stormé was devastated. She moved to New York and met these two guys who founded this traveling drag show called The Jewel Box Revue. These were two gay guys who wanted to travel the world and meet gay people, but you couldn't meet gay people when you traveled the world because everything was so underground.
This drag show, by the way, was boas and feathers and costumes; it was 34 female impersonators and the emcee. The emcee was this seemingly very handsome man in a suit — it was Stormé as a drag king! So at the beginning of the show, they'd say, "Pay attention, we want you to figure out who the real woman is!" They'd inadvertently look at the crossdressing men. Then it would be revealed that it was Stormé and they'd gasp. Stormé would sing as well. She did that for a long time; it was a really good time in her life.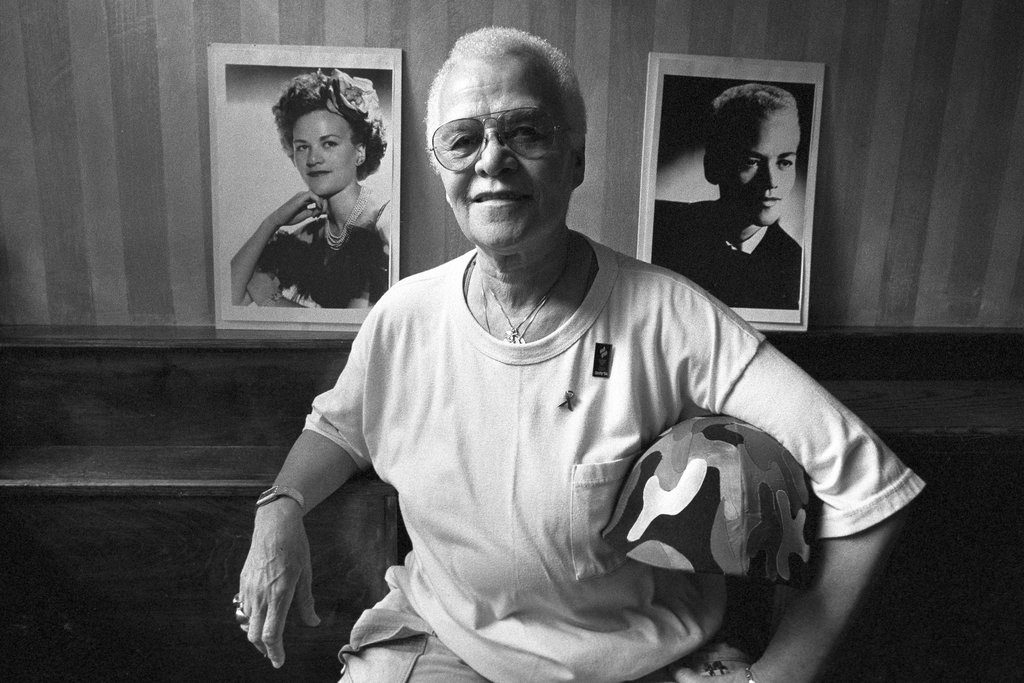 Then she was at the Stonewall that night [in 1969]. She called it a rebellion; she never called it a riot. She was in a beautiful suit, and she had a very thin mustache at the time because of the Jewel Box. The police came in, and to up the charges, they'd always try to plant drugs on the patrons of the bar. What they'd do is throw packages of drugs on the floor and yell at the people to step on it, and it would get their footprint on it.
Well, they did that to Stormé. She had a very baritone voice, she said no! The cop grabbed her arm, and she knocked him out in one punch. She was a survivor, a warrior — she'd fought her whole life. That was her reaction, and that's what prompted the whole thing. There's a lot of mixed stories about how it started, but there's very credible ID by eyewitnesses who are still alive and who were there, and said they saw it.
PIP: Wow! I also read that you were one of Stormé's legal guardians in her older years until she passed in 2014.
LC: Yes. She worked for me for many many years at Henrietta's; she worked my door until she was in her 80s. I got a phone call one day that Stormé left the Chelsea to go to St. Vincent's Hospital, which was a famous hospital. It was the only one that treated AIDS patients, and it was also the hospital where all the victims of 9/11 went since it had a very strong trauma unit. It's condos now! That's another story.
They told me Stormé went to St. Vincent's, and it closed and she never came back to the hotel; she disappeared. I started doing some research, and I found where she was. She showed signs of dementia while in there, so the state took custody of her and assigned her to a random social service agency to overlook her. I found out the name of the agency and went to them. I said, "Listen, Stormé has no family — I'm her family, I need access to her, I need access to her medical records, I need to know what's going on."
Because when I went to visit her at the place they had her, it was just horrible. Shelter Island horrible, like they were sleeping in barracks, they were all overmedicated, and everyone was like zombies. I saw Stormé disappearing. They said, "No, you can't have access to her."
So I called my congressman, who's very well-known in the news now because he's the head of the judiciary committee, Jerry Nadler. I called him and he said, "Lisa, don't worry; we're going to take care of this." He gave me the name of an incredible elder lawyer, Peter Strauss. Peter took on the case, we petitioned the judge, and I got guardianship. I got to get her out of there into a beautiful place, where she was respected, they knew who she was, and they knew what she'd done. It was great. She lived another four years. It was a privilege.
Keep up with Henrietta Hudson on Facebook and on Instagram @HenriettaHudson.