Ella Kweku didn't plan on being the star of an LGBTQ interracial vampire romance.
The twenty-something actress auditioned for a part in "With a Kiss I Die," a film with a twist on the Shakespearean classic "Romeo and Juliet," and the filmmakers thought she was perfect to play Juliet. But in auditions, her character didn't quite click with any of the male actors.
"It was originally just a boy/girl love story, but when we were casting, we liked a lot of the girls auditioning, and my casting director suggested pairing them up," says Ronnie Khalil, the film's director. "I was open to the idea, and when we had them read together, it really made the script pop." Khalil, an Arab-American familiar with the struggles of being typecast, has worked to diversify Hollywood. So when he and his team saw that Kweku had undeniable chemistry with actress Paige Emerson, they decided to make the film a lesbian love story, but they didn't rewrite the script just because a character changed gender.
Kweku is straight and cisgender, but she leapt at the chance to break stereotypes and portray Juliet as black, queer, and in an interracial relationship rather than the traditional white and straight image of the character and her partner. Born in Spain to a British mother, the European actress now lives in Los Angeles and is a big supporter of the LGBTQ+ community. She praises Khalil and his team for being game to break stereotypes.
"With a Kiss I Die" tells the story of Juliet, who, after living in eternity without her Romeo, is plucked from death 800 years later and turned into a vampire. She meets a young woman who captures her heart, but Juliet's new family disapproves of the pairing, forcing her to once again choose between love and her family obligations. Filmed in the backdrop of beautiful Greece, the film released August 28, and it's available on iTunes, Amazon, Direct TV, and Dish Network, among other platforms.   
This is Kweku's story of taking on the role of a black lesbian Juliet and her thoughts on the importance of representation in film and television.
Profiles in Pride: First of all, what appealed to you about playing this role of a black lesbian Juliet vampire?
Ella Kweku: Everything to me seemed very interesting — it's very different from anything that's ever been done before, especially Juliet. Everyone has this idea of Juliet being really pure and white and never breaking a plate and being such a sweet girl. Juliet in our movie is completely different.
I thought that was breaking the stereotype, and I love breaking the stereotypes, so that was very interesting to me. Especially that she's a vampire and she's going through so much struggle and pain and loss.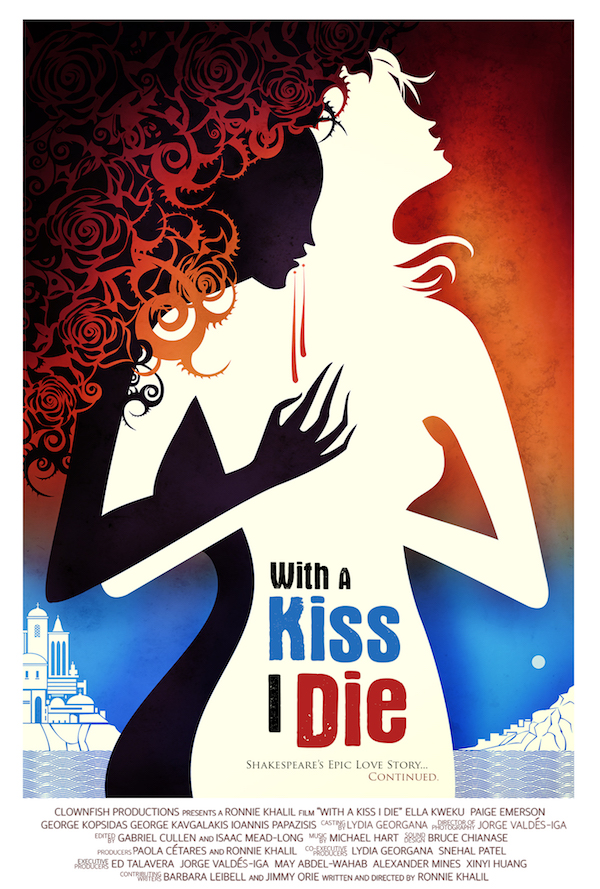 PIP: Do you know why the filmmakers made this a lesbian love story?
EK: Well, at first she was supposed to fall in love with another man. Then when casting saw me and Paige Emerson, who played Farryn, I think it just clicked for them and they thought it was more interesting that way.
I know they first started casing with guys, but it wasn't working; it just wasn't clicking. So it was originally written for a woman and man, and I think that makes it much more interesting, because it wasn't written to fit a stereotype of being gay or being lesbian.
PIP: Absolutely. I recently interviewed an LGBTQ couple who talked about the challenges of being in an interracial queer relationship. It sounds like this film touches on a lot of those different aspects.
EK: Yes, I think it's all about layering. If you're black, that's a layer, if you're gay, that's a layer. There are more layers based on what society decides is not correct or not as desired. The more layers you have, the more difficult your life will be. Being a woman is another layer. I think the more layers you have, the less opportunities you get in the industry and life in the industry in general.
PIP: Do you think this film is important in terms of representation for both black and LGBTQ people, especially those in interracial relationships?
EK: Absolutely, there's a lack on TV; I see so many shows that are so white-washed. There are no black people in it. The same happens for the gay community, I think there's still not much spoken about it. It's much better right now, and it's changing, but it's still changing very slowly. I don't feel that that community has somebody to speak up for them, especially for the younger people, and especially in the acting industry. I think a lot of people are scared to come out because it might have repercussions in their careers.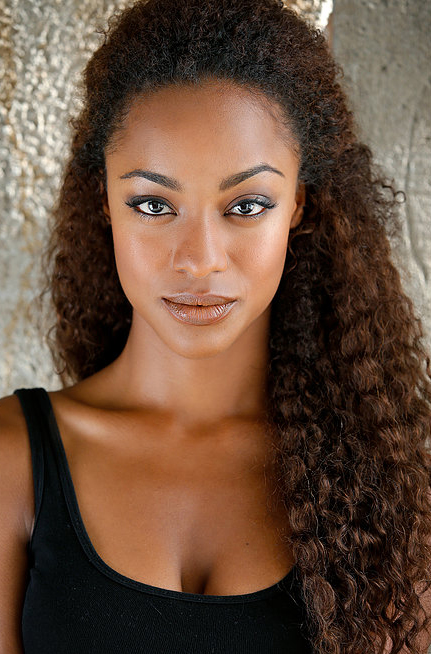 PIP: What does it feel like for you to be able to provide this representation for black lesbian and queer women? Is it rewarding?
EK: Absolutely, it's rewarding. For me, just being a black woman, I'm always going to represent a small section of the minority. But yes, as an artist, I'm all about moving forward and making change happen in whatever way I can. I know sometimes that may not be as rewarded.
But I'm the kind of person who doesn't mind pushing the boundaries and making people uncomfortable and speaking my truth. I believe in justice and I believe everyone should have equal opportunities, so that's very important and I think it is rewarding. It's not about a sprint, it's about a marathon and the bigger picture and what comes out of it.
PIP: Definitely. It seems like "Black Panther" really helped our culture talk more openly about the importance of young people seeing people who look like them in film and television.
EK: It is getting better, and I really appreciate that. You know the show "Queen Sugar"? Back home in Spain where I come from, we don't really get a lot of shows with black people in them. In any shows or movies with black people in them, they're always aggressive or they're drug addicts or uneducated people. So when I saw that show for the first time, I felt home. I thought, this is what I identify with. I consider myself educated and also elegant. That for me was like, wow, it's taken me until this point to find that.
I know there's a lot of LGBTQ television shows now, but also I feel like it's also very stereotyped, like everything is very flamboyant. I don't think it focuses on the humanity. I'm not sure we're supposed to be different just because we have a different preference. That's something I can observe, like wait a second, why do all the gay men have to be super flamboyant or always having sex? That's not everything that's out there, because I have a lot of gay friends and they don't feel represented. I understand that feeling, and I think we will be able to identify more. It's in demand, it is starting to change, and hopefully the stigma will disappear.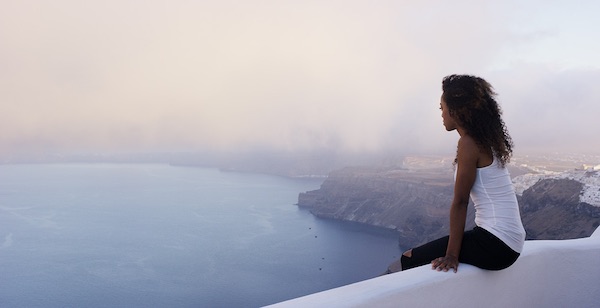 PIP: I hope so too! To finish up, why do you think the LGBTQ community will enjoy the film?
EK: I think they'll enjoy it; it's also the coming out of two girls, and as I said before, it's not something that was written to be LGBTQ, so I think the discovery is very beautiful.
It's very simple in the sense that you fall in love with whoever you fall in love with, and that shouldn't complicate things and create any sort of trauma. I think that's very beautiful, and once these two ladies discover they're in love, they go out in full force.
I think love should conquer all, especially today. If you find a person who is capable of loving wholeheartedly, I think that's the biggest win.
Keep up with Ella on Instagram @ella_kweku.