We normally do our interviews by phone, but we wanted to profile the dads behind No Mommy, No Problem on Instagram, and their hands are full with their careers and twin babies. They were only able to answer a few quick questions by email, but we are excited to share some of their story with you!
Scott J., 53, and his husband Stefano C., 34, live together on the East Coast. Scott is a lawyer, and Stefano is a financial analyst. They met on a gay dating site in 2007 and married in 2009, and two years ago, they welcomed twins Jake and Bobby through IVF and surrogacy. Scott answered a few questions for us about how he started a family and what his life is like with twin babies.
Profiles in Pride: When did you each come out as gay, and what was that process like?
Scott J.: I came out when I was 28. It was a time when coming out was not quite common, and there was no thought of gay marriage. I was the first of all my college friends and family. All were surprised but well accepting. Stefano came out when he was 18.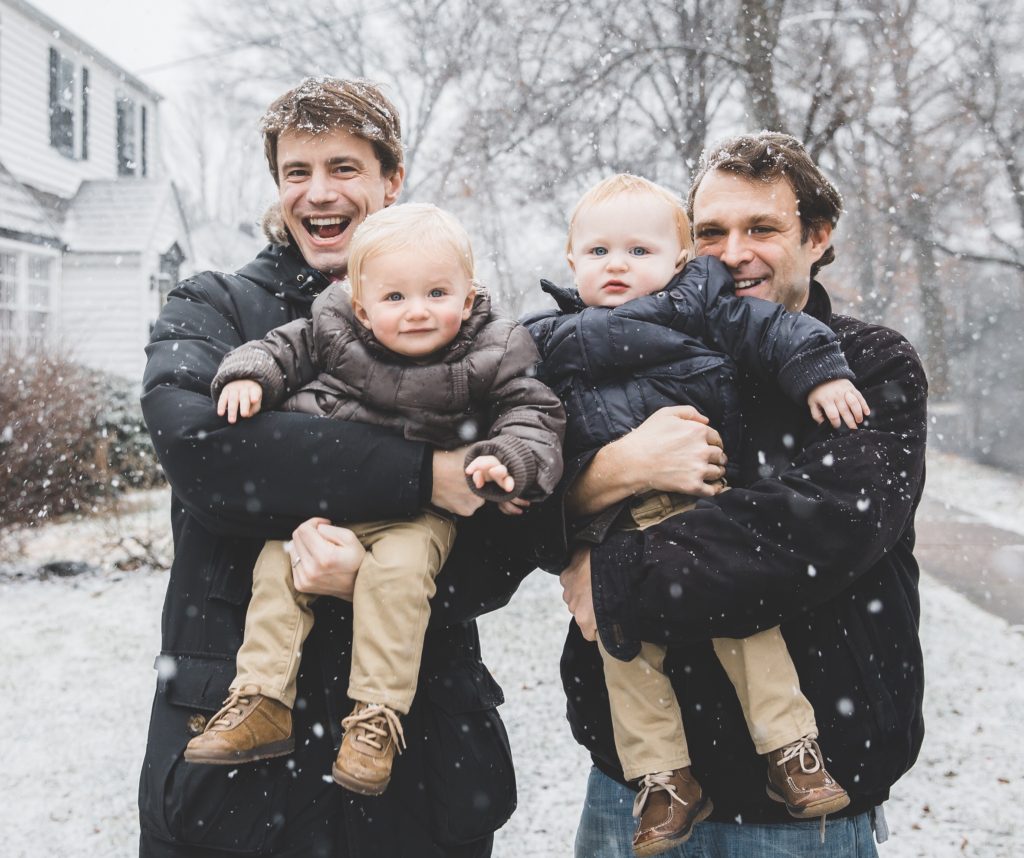 PIP: Why was it important to you two to build a family and have children?
SJ: I never really considered the prospect. Stefano always wanted children, and I was very open to the possibility as time passed and things like gay marriage became a possible reality.
PIP: Why did you choose the IVF/surrogacy route? What was that process like?
SJ: There is no other way for two gay men to have their own offspring other than IVF/surrogacy. Adoption is very complicated, and we know of gay men who went through that process and didn't get the baby in the end, as the mother decided to keep the baby. We also wanted our own offspring for personal and emotional reasons.
The process was long and very expensive. We had three failed attempts and even started the adoption process before we were successful. Once we were pregnant, we stopped adoption process. It was heartbreaking to fail three times, especially given the high success rate. We were told there was almost no chance the fourth time, and then we became pregnant with Bobby and Jake.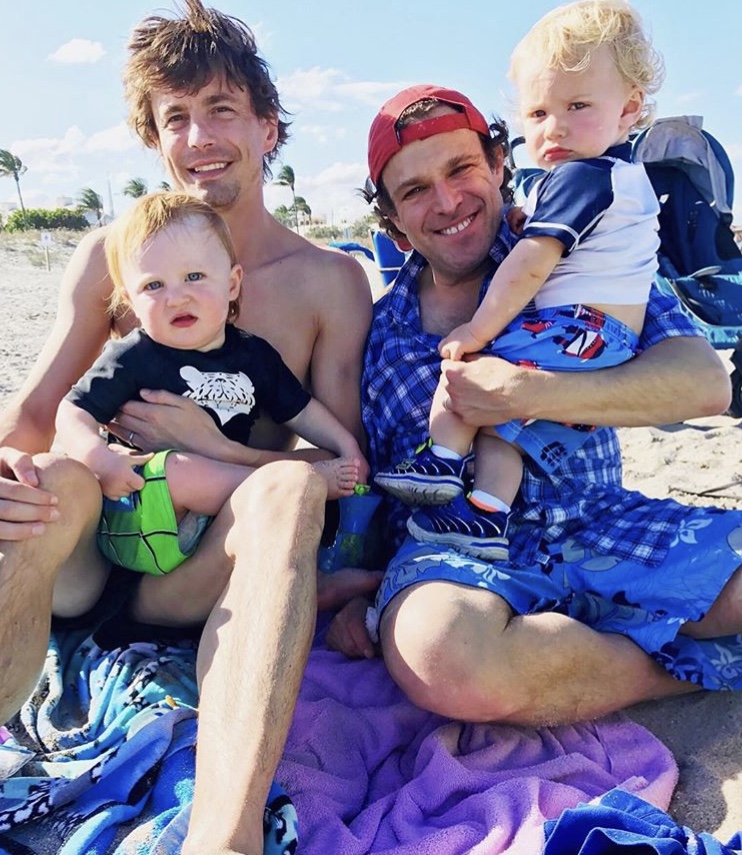 PIP: Do you have any advice for other gay couples looking to build a family this way?
SJ: Be prepared for an expensive and long waiting period. It is not guaranteed, and if you understand it can be difficult, you can manage your expectations. We were told the chances were very high. It is not that simple.
Getting good eggs is difficult, and we had a failed extraction, which cost $15,000 alone. Each transfer ran about $38,000 so you can start to do the math and see how it can be double what you were told, with no guarantee.
PIP: How has your life changed positively since having the twins?
SJ: In ways we cannot articulate. We really spend almost all our non-working time with our twins. We almost never go out for meals, drinks, etc., and yet we have never been happier. The joy of a baby, let alone two, is the greatest joy we have ever achieved.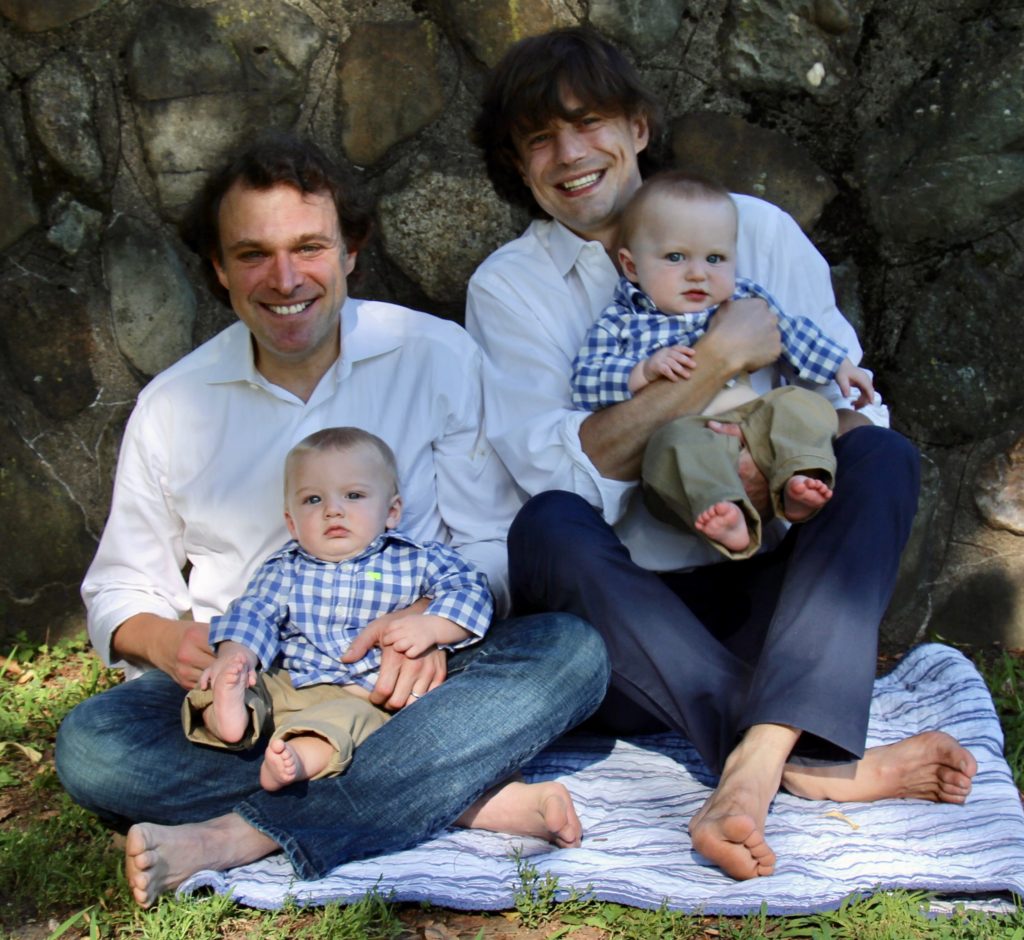 PIP: Have you faced any challenges as a same-sex couple having children, like discrimination?
SJ: None whatsoever. But they are only two and have yet to start real preschool, and we live in an area where gay couples with kids is a selling point in social circles, not a hindrance. We are also Jewish, a religion that is far more accepting of gay marriage than many, and whose members are generally not concerned about sexual orientation.
PIP: Is there anything else about your life or journey you'd like to share?
SJ: It is worth all the time and cost. We have whole new people with whole new needs and contributions in our lives. At 53, I have partially retired to be home with the kids more and have never been happier. Nothing in work compares to raising children in satisfaction or daily fulfillment.